Stackyard News - November 2017
Agricultural, Environmental, Countryside and Farming News from the UK and beyond.
Mouse takes Supreme Championship at Welsh Winter Fair
What a triumph there was for the Limousin breed and two generations of a Breconshire farming family at this year's record-breaking two-day Royal Welsh Winter Fair.
---
British Cattle Breeders' Club Conference 2018
The British Cattle Breeders Club's annual conference for 2018 will host an exciting line-up of experts and farmers from around the world, who will speak on a wide variety of scientific and practical topics related to cattle breeding.
---
Environment Secretary Streamlines Support for Farmers
Support for farmers will be simplified under plans announced by Environment Secretary Michael Gove, with the country's decision to leave the EU providing a once in a lifetime opportunity to refocus how we support farmers and landowners.
---
Skipton Christmas Prime Lamb Champions Sell at £520 Each
Richard and Mark Ireland, of Heys Farm, Whalley, landed their first-ever festive prime lamb supreme championship at Skipton Auction Mart's annual Christmas primestock show.
---
Crofters Accuse Scottish Government of Environmental Neglect
45 angry crofters at a Scottish Crofting Federation, Uist meeting have accused the Scottish Government of ignoring the threat by swarming geese to crofters and the acclaimed machair habitat.
---
Use Budget Changes to Facilitate Succession Planning
Farming families could use changes announced in the November Budget to facilitate succession planning, according to accountant Old Mill.
---
Focus on Building Partnerships at 80th ADA Conference
The need for strong partnerships and close working relationships between government, national agencies and local bodies was the overriding theme during the 80th ADA Conference.
---
New Scottish Tenancy Option Opens This Week
NFU Scotland is reminding its tenant and landlord members that the new Modern Limited Duration Tenancy comes into force from 30 November 2017.
---
Limousins Continue Winning Form at 2017 Livescot
Limousin crosses secured the majority of leading prizes and made the top sale price of £3,900, in a strong prime cattle section at the 2017 LiveScot event, held at Lanark Market on Saturday 25th November.
---
Agricultural Show Organisers Conference Declared a Success
The Association of Shows & Agricultural Organisation's 61st annual Conference has been declared a roaring success, following some excellent feedback and the highest number of delegates in attendance for some years.
---
Zetor to Deliver 6,000 Tractor to Russia
At a business mission with the President of the Czech Republic to Russia, Zetor Tractors a.s. and Kovrov Electro Mechanical Plant have signed memorandum on the extension of mutual cooperation.
---
Time To Plan Woodland Creation Grant Applications
Farmers and landowners who wish to apply for capital grants to establish new woodland are being urged to start preparing their applications.
---
Kuhn to Showcase New Machines at Lamma
Kuhn will be showcasing two of its newest machines at the Lamma show in January. As well as its next generation combination seed drill – KUHN will also be displaying its new mounted, single rotor grass rake.
---
The New Easycut B 950 Collect
The new Krone EasyCut B 950 Collect was unveiled at Agritechnica – It is the first butterfly mower combination that uses swath merging augers but no conditioners.
---
Rams Deserve Better Attention
The working lives of rams in commercial flocks could be improved if farmers gave them the attention they deserve in terms of health and nutritional needs.
---
John Deere Supports Contractor 2017
Sponsored for the first time by John Deere, NAAC Contractor 2017 at the East of England Showground on Thursday 14th December is the UK's only national event for the professional land-based contractor.
---
Longtown Primestock Sale
C&D Auction Marts Limited had forward 24 cattle, 4,720 prime lambs and 5,761 cast ewes & rams at their weekly sale at Longtown on Thursday 23rd November 2017.
---
Kuhn Film Binding Baler Wrapper wins Machine of the Year
KUHN Farm Machinery is extremely proud to announce that its FBP 3135 Bale Pack baler wrapper combination has won the DLV Machine of the Year 2018 in the forage harvesting category at this year's AgriTechnica.
---
Chefs Go Wild About Grouse
Chefs across the UK are giving grouse pride of place during Great British Game Week which started on Monday 20th November.
---
Remote Weighing and Temperature Sensing to Transform Calf Production
Beef and dairy farmers will soon be able to weigh their youngstock and take their temperature several times a day, without having to lift a finger.
---
Queen B Crowned Supreme Champion at English Winter Fair
Queen B, a 19-month-old Limousin cross heifer from Denbighshire, was crowned Supreme Champion at the 2017 English Winter Fair.
---
McCormick X6.440 VT-Drive wins Win Tractor of the Year Award
The practical application of new technology in the form of a continuously variable transmission has been recognised by a prestigious Tractor of the Year the award for the McCormick X6.440 VT-Drive at Agritechnica.
---
Federation Offers Proposals for Taking Crofting Forward
The Scottish Crofting Federation has responded to the Scottish Government 'Crofting Consultation 2017' with a clear set of proposals to form new fit-for-purpose legislation before 2021.
---
Another Good Year for UK Forestry Investment
Over £111 million of forestry was sold in the past year, 40% more than in 2016, according to the latest edition of the UK's leading forestry investment report.
---
Plantain in Grassland Reseeds Offers Homegrown Protein Boost
Offering plantain as an option in its most popular herbage seed mixtures gives livestock farmers an added opportunity to boost homegrown protein production, says forage specialist Germinal.
---
Climate Change Conference Acknowledges Agriculture's Critical Role
The United Nations Climate Change Conference recognized the importance of agriculture for the implementation of the Paris Agreement.
---
Beltex Sweep the Board at English Winter Fair
Beltex sired lambs and carcasses dominated the prizes in all classes at the 2017 English Winter Fair.
---
NOAH Remains Committed to Working with AnimalhealthEurope
UK and European animal health associations NOAH and AnimalhealthEurope met at the London Vet Show to underline the continuing importance of veterinary medicines for our animals.
---
Rural Payments Agency Confirms BPS 2017 Rates
Farmers are set for increased payments as the Rural Payments Agency confirms the Basic Payment Scheme 2017 entitlement and greening rates.
---
New Holland T6.175 Tractor Wins Machine of the Year 2018
The New Holland T6.175 Dynamic Command Tractor Wins Machine of the Year 2018 Award in the Mid Class Tractor category at Agritechnica 2017.
---
The Crème de la Crème of a Dairy Sale
Borderway Black and White Sale Offers Elite Collection of Dairy Genetics including a line-up of entries from Northumberland.
---
Has UK Forestry Remained as a Good Investment?
Tilhill Forestry and John Clegg & Co give both the buyer's and the seller's perspective on the UK forestry property market in the jointly produced UK Forest Market Report 2017.
---
MF IDEAL Combine is Agritechnica Machine of Year
New IDEAL from Massey Ferguson combine takes two top honours in Machine of the Year Awards at Agritechnica.
---
Wheat Yields Showing Increased Variability
Farmers have seen greater variability in winter wheat yields over the past decade than they did in the previous five years, according to analysis by Strutt & Parker.
---
Dutch Vet Tour Helps British Farmers Cut Antibiotic Use
Farmers in the Netherlands have slashed their antibiotic usage by more than 60% since 2007, and British vets are using their experiences to help UK farmers meet their own reduction targets.
---
Longtown Primestock Sale
C&D Auction Marts Limited had forward 34 cattle, 4,554 prime lambs and 5,164 cast ewes & rams at their weekly sale at Longtown on Thursday 16th November 2017.
---
[more]
---
On-site Apiary Bears Fruit for North Yorkshire Nursery
A horticultural nursery in North Yorkshire has collected its first batch of honey, after installing an on-site bee apiary earlier this year.
---
Another CCM Christmas Primestock Cracker in Prospect
Skipton Auction Mart is again looking forward with great anticipation to the climax of its primestock year, the annual Christmas shows and sales on Sunday November 26.
---
CLAAS Presents the New Scorpion Series of Telehandlers
The well proven SCORPION models from CLAAS have been raising the bar in terms of telehandler technology for many years.
---
He-Va Showing 5.5m Combi-Disc at LAMMA
A new wider 5.5m trailed Combi Disc will be on show for the first time on the OPICO stand at LAMMA 2018, extending this versatile and popular range of multi-purpose cultivators.
---
McConnel Launches Next-Generation Compact Power Arm
McConnel will unveil the world's first compact Power Arm with Variable Forward Reach at Agritechnica 2017.
---
Barenbrug Offers Advice on Reducing Silage Shortfall
Forage grass experts from Barenbrug will be on hand at Agriscot to offer attendees advice on how best to maximise grass yields in 2018.
---
Charolais Averages and Clearance Rates Continue to Rise
A combination of pedigree and commercial interest saw a flying trade of Charolais bulls at Welshpool on Thursday 9 November, Bidding peaked at 7,200gns, while 13 lots traded at 5,000gns and above.
---
Lamborghini Introduces the Spark and Mach Models
Lamborghini Trattori has increased its product offering with the new Spark and Mach models extending the power range, with the unmistakeable style of the Italian brand.
---
Extension of the Acclaimed New Holland T6 Tractor Range
New Holland Agriculture has enriched the T6 Series offering with the new T6 Dynamic Command, an all round multi-purpose tractor.
---
Kongskilde to Launch Slatted Plough Body for Difficult Soil
Kongskilde Agriculture has announced the introduction of a completely new slatted plough body at Agritechnica 2017.
---
The World's Food Import Bill is Rising
While food commodity prices have been generally stable, the cost of importing food is set to rise in 2017 to USD 1.413 trillion, a 6 percent increase from the previous year and the second highest tally on record.
---
Government to Deliver a Green Brexit
Environment Secretary Michael Gove has announced plans to consult on a new, independent body for environmental standards.
---
Dungannon Record Breaking Charolais Female Trade
A bumper show of Charolais backed by soaring demand produced a record breaking trade at Dungannon on Friday 3 November, at the Northern Ireland Charolais Club Autumn sale.
---
Consider Rumen pH for Overall Cow Health
Many health conditions in dairy cows are caused by a level of production that's inconsistent with nutrient intake and understanding the cow's rumen function is key to preventing this.
---
Skipton Beef Shorthorn Females Achieve 6,500gns Centre Record
Beef Shorthorn females met an exceptional demand from a packed ringside selling to a new Skipton centre breed record top of 6,500gns.
---
Massey Ferguson supports Harper Adams Students' Union Again
Massey Ferguson is extending its key sponsorship of Harper Adams University Students' Union for a second year.
---
Gove Backs Further Restrictions on Neonicotinoid Pesticides
The Environment Minister, Michael Gove says the UK supports further restrictions on the use of neonicotinoids due to their effects on bees and other pollinators.
---
Longtown Primestock Sale
C&D Auction Marts Limited had forward 28 cattle, 4,479 prime lambs and 5,642 cast ewes & rams at their weekly sale at Longtown on Thursday 9th November 2017.
---
Penmanship Sons Dominate Dungannon Holstein Trade
Black and white bulls met a strong demand selling to a top of 6,700gns at Holstein NI's 30th annual autumn show and sale, hosted by Taaffe Auctions at Dungannon.
---
Helping Farmers to Save Thousands in Energy Savings
A Yorkshire-based beef farmer has saved more than £40,000 in energy bills since installing a unique solar system to power his farm.
---
Polaris Judged Best in Show
The goal at the Kennel Club's Emblehope and Burngrange estate in Northumberland is to create a Centre of Excellence for gundog training.
---
Green Energy Boosts Business at Wharton Hall
A small scale anaerobic digester has proved to be an excellent investment at Wharton Hall farm, near Kirkby Stephen. Mark Chippendale and his son Adam found the system by chance on the internet when they were researching the market for digesters.
---
Huge Crowds and Positive Attitudes at Borderway Agri-Expo
The 11th Borderway Agri Expo, held on Friday 3 November, proved to be a true celebration of British livestock farming, attracting over 13,000 visitors to this leading agricultural event and showcasing the best of livestock from around the UK.
---
Escaped Lynx Kills Seven Sheep
Amid the ongoing application process being considered by Natural England to release Eurasian Lynx into the UK countryside, the National Sheep Association wants to alert people to an incident in Wales in recent days in which seven sheep were killed by a lynx.
---
Never Too Late for Terminal Tax Planning
It is said there are only two certainties in life – death and taxes. Facing a terminal illness is devastating for the whole family, but it doesn't have to come hand-in-hand with additional concerns over your finances.
---
Limousin Clean Sweep at Borderway Agri-Expo
Limousin sired cattle enjoyed a clean sweep of the top awards at Borderway Agri-Expo on Friday 3rd November.
---
Strutt & Parker Comments on Glyphosate
Ahead of the meeting on 9 November considering the relicensing of glyphosate for a five-year period, Strutt & Parker gives us their comments.
---
Myerscough College Dairy Innovation a Dutch Treat
A Dutch innovation is working a treat in solving an age old problem on the new FFIT dairy unit at Myerscough College, Lancashire.
---
Countdown Begins for Countryside Stewardship Woodland Creation
The two-month countdown has begun for the Countryside Stewardship Woodland Creation Grant.
---
Large Grants Funding Announced
It has been announced by Defra Secretary Michael Gove that £40 million is now available to farmers in England who wish to improve their productivity by investing in new technology.
---
Harbro Launches Rumen-Friendly Nutrition Dairy Initiative
Leading expert in animal nutrition, Harbro, is launching its new Rumen-Friendly Nutrition initiative for dairy farmers at AgriScot on Wednesday 15th November.
---
Massey Ferguson Strengthens their Harvesting Range
Massey Ferguson is proud to announce it is further expanding its full-line with a host of innovative harvesting equipment at Agritechnica 17.
---
NOAH Examines Future of Animal Health after Brexit
NOAH's conference brought together more than 100 delegates from across the animal health sector to discuss and debate the future of animal health, as Brexit negotiations continue.
---
Longtown Primestock Sale
C&D Auction Marts Limited had forward 27 cattle, 3,734 prime lambs and 5,902 cast ewes & rams at their weekly sale at Longtown on Thursday 2nd November 2017.
---
Chartered Surveyors Expand the Breadth of their Experience
H&H Land and Property have recently announced the promotion of Chartered Surveyors, Mark Barrow, Tracey Jackson and Matthew Wallace to the role of Associate within the company.
---
Agricultural Shows Conference Looks Set to go off with a Bang!
Agricultural show organisers from right across the UK, are converging on North Yorkshire this weekend, for what can best be described as the industry's annual 'meeting of minds'.
---
Wind Loading on Agricultural Buildings
All buildings and other external structures are subjected to wind loading which, over the 20 to 50 year design life of the building, may on occasion be sufficiently strong to cause damage to the cladding and even the building structure.
---
Gleadell Imports Advanced Stabilised Nitrogen Fertiliser
Gleadell has begun importing the world's first integrated double-stabilised urea fertiliser to the UK.
---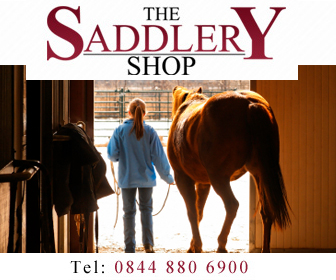 ---

Stackyard News
home | agri-services | pedigree pen | news | dairy | beef | machinery | property | organisations | site map