Stackyard News - September 2017
Agricultural, Environmental, Countryside and Farming News from the UK and beyond.
Work Underway to Tackle Food Waste on Farm
Early WRAP research highlights the significant financial, environmental and efficiency benefits inherent in tackling food waste in primary production.
---
Heavy Horses to Die Out Within a Decade Without Help
The Rare Breed Survival Trust is very concerned about the plight of the heavy horses and has launched a campaign to save our heavy horses, at their National Livestock Gene Bank conference.
---
Renewed Impetus for The Addington Fund's 'Tup 1 Ewe' Campaign
Skipton-based Craven Cattle Marts has launched a new initiative in support of national farming charity, the Addington Fund's 'Tup 1 Ewe' fund-raising campaign.
---
Continental Controls Needed to Fightback Against Tree Diseases
Tighter controls on timber and plant movements into Europe are necessary to prevent further disastrous effects of plant diseases, a new study of the ash-dieback pathogen advises.
---
Farmer Network Wins Support to Help Young People into Farming
For six years The Prince's Trust and The Prince's Countryside Fund have supported The Farmer Network in encouraging young people in to the farming industry.
---
Longtown Primestock Sale
C&D Auction Marts Limited had forward 15 cattle, 3,795 prime lambs and 4,601 cast ewes & rams at their weekly sale at Longtown on Thursday 28th September 2017.
---
New Peatland Restoration Toolkit Launched
A new toolkit has been launched to enhance land managers' understanding of the current condition of blanket bog and allow them to implement peatland restoration methods to make improvements.
---
Reducing Antibiotics Essential to Dairy Future
Farmers are under growing pressure to improve animal health in order to cut down on antibiotic use, so this year's Dairy Show aims to help producers meet these demands.
---
Massey Ferguson Announces New Brand Ambassador for Ireland
In our look ahead at last year's Irish Ploughing Championships, the MF 5700 SL tractor was said to be 'combining an ideal power-to-weight ratio with great manoeuvrability.'
---
Rumours of Fast-Track Decision on Lynx Release
The National Sheep Association is concerned to hear rumours that Secretary of State for the Environment Michael Gove may be prepared to fast-track a decision on lynx release.
---
Blue Faced Leicester Tops Lively Builth Wells Ram Sale
A Blue Faced Leicester ram lamb topped a lively trade at the NSA Wales & Border Main Ram Sale on the Royal Welsh Showground, selling for 9,500 guineas. The sale turnover was well up on last year at £2, 225,138, with 87% sold and averages up on last year.
---
Rural Payments Agency Mapping Updates Causing Concern
UK top 20 Chartered Accountant Saffery Champness has noted concern from a number of clients about changes to their land parcels and consequent anomalies concerning 2017 Basic Payments.
---
Humane Slaughter Association to Undertake Livestock Mart Survey
200 years ago this year an important milestone in the history of the UK's meat and livestock industry was made, with the opening of the first purpose-built livestock market in Hawick, Scotland.
---
David Airey wins Swaledale Wether Lambs
Sutton-in-Craven's David Airey, who farms a thousand-acre moorland farm with his son Matthew, won the annual Swaledale wether lambs show at Skipton Auction Mart for the first time.
---
College's Vision for its Farms and Students takes Shape
Askham Bryan College, one of the country's leading land-based colleges, is to unite the management of its four farms increasing the student learning opportunities across virtually every type of UK agriculture.
---
Carlisle Hampshire Downs Peak at 1,100gns
Hampshire Down females met a strong trade selling to a top of 1,100gns at the breed association's official sale in Carlisle on Saturday 23 September 2017.
---
22 year old Ulsterman is Borderway Agri-Expo Judge
Sam Martin of the Springhill British Blue Herd in Co Down, Northern Ireland is to judge calf classes at one of the largest livestock events in the UK.
---
National Success for College Gamekeeping Student
For the third time in six years a student from Askham Bryan College has taken a national gamekeeping award, beating off stiff competition from across the country.
---
Firm Demand for Lleyn Sheep at Carlisle
There was certainly a firm demand for quality sheep at the Lleyn Sheep Society Annual Sale at Carlisle Mart on Thursday 21st September 2017.
---
Livestock Showing Bolsters Businesses and Unites the Industry
It takes a team effort to prepare the largest dairy show in the country, but at the heart of it all are the exhibitors. For them, the Dairy Show is an opportunity to compare their animals with the best in the industry, and identify potential new genetics to add to their herd.
---
New Single Rotor Grass Rakes from Kuhn
KUHN Farm Machinery has added three new mounted, single rotor grass rakes to its range of hay and silage making equipment, with all three models sharing features from the company's larger twin and four-rotor rakes.
---
Record Average for North Country Cheviot Hill Rams
Wednesday 20th September saw the annual show and sale of North Country Cheviot Hill rams at Lockerbie where a record average of £1037.80 was achieved - a rise of £255.16 on the year.
---
Longtown Primestock Sale
C&D Auction Marts Limited had forward 22 cattle, 3,379 prime lambs and 7,831 cast ewes & rams at their weekly sale at Longtown on Thursday 21st September 2017.
---
ALKA Feed Options Highlight Versatility of Alkalisation
Many UK dairy farmers could boost their use of highly cost-effective home-grown cereals in cow diets by as much as 40% thanks to a range of versatile new alkalising feed options from FiveF Alka Limited.
---
Confidence is High in Dairy Sector
A resounding number of dairy farmers are confident about their future post-Brexit, despite questions over future trade deals and farm payments.
---
Calls for Farmers to Take Action Following Wet Summer
SAC Consulting, part of Scotland's Rural College, is calling on all livestock farmers in areas affected by wet summer weather to plan for the coming winter to ensure adequate feed levels.
---
Wensleydale Gets Conservation Push
An ambitious set of projects to help improve the environment of Wensleydale and the wider Ure catchment - for the benefit of local people and nature - has been published in a 25-page strategy document.
---
NFUS Launches Post Brexit Priorities for Legislative Change
NFU Scotland has mapped out the priorities for legislative change that would significantly ease the regulatory burden on Scotland's farmers and crofters.
---
M&S Machinery to be New Holland Harvester Dealer
New Holland is delighted to announce the appointment of M&S Machinery of Cashel, as a Harvester dealer for New Holland in Ireland, specializing in the sales and service of our leading Combine harvesters, Forager harvesters and Baler products.
---
Allflex Introduces SenseTime Cow Monitoring
Allflex has launched its next generation cow monitoring system to the UK market: the revolutionary SenseTime system delivers proven best-in-class heat detection and health insight.
---
Crimple Head Tops Skipton Pedigree Texel Sale
Highlight at the Northern Area Texel Sheep Breeders' 36th annual two-day show and sale of pedigree rams and females at Skipton Auction Mart was a top price of 4,500gns.
---
UK Exports to the US Under Serious Threat
British organic food producers have a 'substantial' opportunity to export goods to the US, and are in a strong position to take advantage of the rapidly rising £28 billion a year demand for organic food on the other side of the Atlantic.
---
NFYFC Celebrates 85th Year Supporting Rural Communities
The National Federation of Young Farmers' Clubsis celebrating its 85th anniversary during National Young Farmers' Week, following a hugely successful campaign to support rural communities.
---
Massey Ferguson Launches the MF 3700 Series
Massey Ferguson is proud to announce the introduction of the new specialist MF 3700 Series, which is due to be launched at Agritechnica, 12-18th November in Hannover, Germany.
---
Sheep Gene Insights Could Help Farmers Breed Healthier Animals
Fresh insights into the genetic code of sheep could aid breeding programmes to improve their health and productivity say scientists at Edinburgh University.
---
Improve Farm Building Design to Increase Livestock Well-being
The Rural and Industrial Design and Building Association Technical Consultant, looks into some of the key areas that should be addressed by building designers and farmers to improve the well-being of their livestock.
---
[more]
---
Check if Staff are Really Self-Employed, Warns Old Mill
Farmers and rural employers should check whether their staff are really self-employed in the eyes of the law following a legal challenge by a disgruntled worker.
---
McConnel Unveils Agribuggy Self-Propelled Sprayer
McConnel is to break into exciting new territory with the launch of its first ever self-propelled crop sprayer.
---
Another Marwood Charollais Double at Skipton
Celebrated father and daughter Charollais sheep breeders, Charles Marwood and Deborah Whitcher, once again dominated the annual show and sale of commercial rams staged by the British Charollais Sheep Society.
---
Agricultural Tractors to Remain Exempt from Roadworthiness Testing
The National Association of Agricultural Contractor's has welcomed an announcement from the Department for Transport that agricultural tractors will not be required to undertake roadworthiness testing.
---
Herdwatch App Wins New Product Award at Dairy Day
Farm management app, Herdwatch, which is fully compliant with quality assurance schemes and linked directly to BCMS, has won the prestigious new product award at this year's UK Dairy Day, judged at Telford on September 13.
---
Longtown Primestock Sale
C&D Auction Marts Limited had forward 24 cattle, 3,164 prime lambs and 5,897 cast ewes & rams at their weekly sale at Longtown on Thursday 14th September 2017.
---
Attonburn Dispersal Sale
Harrison & Hetherington are delighted to have been invited to conduct a dispersal sale of Champion Breeding North Country Cheviot Sheep and Immaculate Machinery on behalf Charles and Mary Symons at Attonburn Farm.
---
Agricultural Taxation after Brexit
Overhauling tax legislation offers a key way to promote greater productivity in the farming sector after Brexit, and now is the time to see how best to do that following the publication of a new discussion paper.
---
RBST Traditional Native Breeds National Show and Sale
The 15th Annual Melton Mowbray Show and Sale held on Friday 8th & Saturday 9th September 2017 proved to be another successful event.
---
Badger Vaccination Scheme Relaunched
A government-backed badger vaccination scheme has been relaunched by Farming Minister George Eustice to help stop the spread of bovine TB (bTB) in England.
---
Dairymaster Launch SwiftCool App for Bulk Milk Tanks
The Dairymaster SwiftCool App is the newest stage in the evolution of Dairymaster's energy saving milk cooling range.
---
Greener Maize Crops May Need Silage Preservation Rethink
More than three quarters of long-term forage maize growers are now harvesting the crop greener than they used to, according to a new survey of UK dairy farmers.
---
One Lock for All? Don't Count On It On the Farm
It is easy to assume that one padlock is much like another. Ok, so you obviously get different opening mechanisms, such as key or code, and there are various size and weight grades to choose from depending on how secure you want your lock to be.
---
New Holland Brings Power and Precision to Tillage-Live
Tractors from New Holland's T8, T8 SmartTrax, T7 and T6 ranges will be showcased in working demonstrations at Tillage-Live 2017 .
---
Lleyn Sheep in Demand at Ballymena
There was a strong demand for Lleyn sheep across the board at Ballymena on Saturday 9th September 2017 with demand outstripping the supply.
---
MF Ideal Combine Harvesters Deliver Business Benefits
Massey Ferguson is unveiling a new-generation rotary combine harvester range which promises a major step forward in performance and productivity for business-orientated farmers.
---
McHale to Launch R 62-72 Rake
Building on their comprehensive range of grass machinery, McHale will introduce their R 62-72 centre delivery rake at the National Ploughing Championships in Tullamore on the 19th of September.
---
Claas Presents New Axion 800 Series Tractors
Tractors in the AXION 800 series from CLAAS feature a wide range of models and engines from 205 to 295 hp and are designed for many different applications.
---
Uncertainty Fuels Negative Impact on Farmers' Outlook
Britain's farmers are generally feeling less optimistic about the future than they did in 2016, according to a survey conducted by MHA, the UK-wide group of accountancy and business advisory firms.
---
Longtown Primestock Sale
C&D Auction Marts Limited had forward 24 cattle, 2,970 prime lambs and 4,728 cast ewes & rams at their weekly sale at Longtown on Thursday 7th September 2017.
---
Skipton NEMSA Mule Ewe Lambs Top at £230
For the second year running, the Smearsett flock of WA&A Booth, clinched a double when sending out both the champion pens of ten and 20 at the opening annual ewe lamb show and sale for members of the North of England Mule Sheep Association at Skipton.
---
Polaris Twin Peaks
Now the Polaris Ranger Diesel and Ranger XP900 are virtually identical twins and both offer peak performance.
---
Farmers Significantly Contribute to Nation's Economic Well-Being
In times of such political uncertainty, it is a welcome sight to see that agriculture across the whole of the UK continues to generate a tremendous amount of wealth for many thousands whose livelihoods are tied to food production.
---
Five Houses Farm Shop and Kitchen Launch Announced
Kitson & Sons Butchers' brand-new Five Houses Farm Shop and Kitchen in Crathorne will open its doors to the public for the first time on Friday September 8.
---
11,000gns Record High at Skipton Beltex Highlight
South-west Scotland lowland sheep farmer Jock McMillan set the ringside alight when achieving a new all-time Skipton Auction Mart record high livestock price of 11,000gns.
---
Major MF Presence at 2017 National Ploughing Championships
Massey Ferguson's enthusiasm for Ireland's premier annual farming event will be plain for all to see this year, as a comprehensive range of machines, expertise and hospitality will be brought to the attention of equally keen visitors.
---
Genus ABS Launches Sexcel Sexed Genetics
Genus ABS a division of Genus plc, has launched Sexcel Sexed Genetics, made using 21st century technology and designed to deliver more high-value pregnancies to dairy herds worldwide.
---
Cow Monitoring – What are the Benefits?
Cow monitoring systems are becoming increasingly high-tech - so how do you choose between the different options available, and what are the real benefits?
---
Poultry Keepers Urged to Prepare for Winter Avian Flu
The Chief Vets of Wales, Scotland, Northern Ireland and the UK are encouraging poultry keepers to take action now to reduce their disease risk.
---
Brisk Trade Expected for Main Ram Sale
Expectations are high for a brisk trade at the 2017 NSA Wales & Border Main Ram Sale, to be held at the Royal Welsh Showground on Monday 25 September.
---
New Holland Concept Tractor Powered by Methane
New Holland Agriculture has presented the Concept Tractor powered by methane at the Farm Progress Show, the latest development in its vision for the sustainable future of farming.
---
Kuhn Bale Wrapper Offers 3D Film Application
With a 30% faster cycle time compared to the previous RW 1800 round bale wrappers, the new RW 1810 can wrap up to 100 bales per hour with six layers of film on a 1.25m bale.
---
Unified Approach to Plant and Animal Breeding Needed
Unifying the approaches to plant and animal breeding through the use of genomic selection is crucial to achieving global food security, according to a team of world leading scientists.
---
Showcasing the Future of UK Dairy at the Dairy Show
The largest dairy show in the UK is gearing up to showcase the best of the best to producers across the country, from top genetics to cutting-edge innovations and advice.
---
Longtown Primestock Sale
C&D Auction Marts Limited had forward 23 cattle, 5,758 prime lambs and 5,618 cast ewes & rams at their weekly sale at Longtown on Thursday 31st August 2017.
---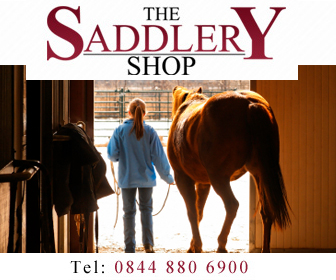 ---

Stackyard News
home | agri-services | pedigree pen | news | dairy | beef | machinery | property | organisations | site map