Agriculture on the Web
Stackyard is an on-line farming magazine bringing news, views and comment. Links to farming related web sites worldwide - cattle associations, sheep societies, pedigree livestock registries, pig farms, llama and alpaca breeders, auction marts, farm machinery, ranch realtors and rural estate agents.
Longtown Primestock Sale
The Cumberland & Dumfriesshire Farmers Mart P.L.C. had forward 22 prime cattle, 6 young bulls, 20 over thirty month cattle, 4,546 prime hoggs and 4,582 cast ewes & rams at their weekly sale at Longtown on Thursday 6th March 2014.
---
Crop Market Update from Gleadell
It is not easy to see past the current Ukrainian turmoil, and the markets have reacted as one would expect.
---
Louping-ill Control Boost
Sheep farmers concerned about controlling the tick-borne louping-ill virus received a boost this week with the news that MSD Animal Health has secured vaccine supplies for the new season.
---
United Nations Calls for Pro-Family Farming Policies
Secretary-General Ban Ki-moon asks international community for commitments during International Year of Family Farming.
---
Female Sexed Semen has a Higher Value than Previously Thought
Using sexed female semen has gained significant momentum across the UK's dairy herds where the prospect of a valuable replacement heifer and the likelihood of an easy calving have attracted many dairy farmers to this practice.
---
Skipton March Primestock Show Highlights
Simon Bennett, of Delph Farm, Silsden, Moor, landed a notable championship and reserve championship double at the March prime cattle show at Skipton Auction Mart.
---
Get Your Grassland Performing in 2014
Across the whole of the UK 2013 proved to be a much kinder year than 2012, with a much dryer summer and still to date a very mild but very wet winter.
---


Agricultural Show Dates 2014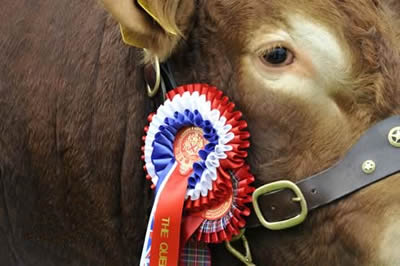 Our calendar of this year's UK country life and farming showcase events features county shows, country fairs, rural shows, agricultural and countryside expositions. more...