Stackyard News - August 2017
Agricultural, Environmental, Countryside and Farming News from the UK and beyond.
Countryside Fund Grant Boosts Diversity of UK Sheepmeat Market
Important work to promote the wide-ranging diversity of sheep meat in the UK is set to receive a boost, thanks to a grant from the Prince's Countryside Fund.
---
SCF Welcomes Government Commitment to Continue Crofting Reform
The Scottish Crofting Federation has welcomed the Scottish Government commitment to continue the process reforming crofting legislation within this parliamentary session.
---
Lilburn Estates Scoop Top Accolade in New Herd Competition
For their attention to detail and the ability to use all resources efficiently to the advantage of the herd, Lilburn Estates have been awarded the 2017 Glendale Agricultural Society Herd Competition.
---
Gimmer Shearlings Out in Force at Skipton
The 'young ladies' of the sheep world had their day at Skipton when a much increased entry on the year of 5,599 gimmer shearlings were turned out for the big opening annual show and sale.
---
Twose Reach Arm Brings a Boost to Contractor
Things are looking up in County Down for contractor Robert Harrison after he switched to a Twose reach arm – choosing the new TW67T-5 for the upcoming season.
---
NSA Delighted to Welcome New Association President
The National Sheep Association is pleased to announce Lord Inglewood of Hutton in the Forest, Penrith, Cumbria, as the new NSA President.
---
Longtown Primestock Sale
C&D Auction Marts Limited had forward 22 cattle, 3,516 prime lambs and 6,437 cast ewes & rams at their weekly sale at Longtown on Thursday 24th August 2017.
---
New Requirements for Environmental Impact on Rural Land
New legislation sees further requirements come into play in relation to improving the productivity of uncultivated or semi-natural land.
---
More Aberdeen Angus Bred Beef Cattle Needed
Aberdeen Angus Quality Beef Ltd (AAQB) currently needs more members as demand for Aberdeen Angus sired cattle is strong with a 40p a kilo premium paid on 'in spec' cattle.
---
Kuhn FBP 3135 BalePack now available with Film Binding
KUHN Farm Machinery has upgraded its fixed chamber round baler-wrapper combination machine by making its popular film binding technology available as an option.
---
Yorkshire Vet Stars to host Host Countryside Live
TV favourites Julian Norton and Peter Wright will take centre stage at the Great Yorkshire Showground this Autumn with a new "The Yorkshire Vet at Countryside Live" event.
---
Leading Ayrshire Farm to host NSA Scotsheep 2018
An Ayrshire farm offering spectacular views towards Ailsa Craig, Arran, Mull of Kintyre and Northern Ireland is set to host Scotland's national sheep event, NSA Scotsheep, next year.
---
Green Revolution Genes Promise Additional Crop Yield
Untangling the genetics that control and regulate the yield of a crop is a complicated, but potentially rewarding puzzle.
---
Glorious 12th Heralds Boost for Rural Communities
The Glorious 12th signalled the start of the grouse shooting season and Middlesmoor in Yorkshire's Nidderdale Area of Outstanding Natural Beauty resounded to the sound of the first shots fired.
---
Lockton Charolais Herd Dispersed
Friday 18 August sadly saw the dispersal of the Lockton Charolais herd at Borderway Mart, Carlisle.
---
John Deere Introduces New Automated Combines
The most advanced grain harvesting technology from front to back is featured in the combines and headers John Deere is introducing for 2018.
---
Stabilisers to Fulfil French Demand for UK Beef Genetics
As Stabilisers continue to be the fastest growing breed of cattle in the UK, their moderate, easy calving frame with high fertility and efficient feed conversion traits have opened the gates to international export markets.
---
Kuhn Introduces Semi-mounted Feeder and Straw Blower
KUHN Farm Machinery has added a semi-mounted version of the PRIMOR 2060 M to its range of mechanically driven all-fodder feeder and straw blowers.
---
Buyers to Flock to Skipton NEMSA Highlights
Members of the North of England Mule Sheep Association are looking forward with great anticipation to their annual high profile ewe lamb shows and sales, which begin next month at Skipton Auction Mart.
---
Government Urged to be Proactive in Winning Markets
Brexit presents a tremendous opportunity for the UK livestock sector, but Government needs to start acting now to help achieve progress in winning new markets around the world and retaining existing markets, according to the UK Livestock Brexit Group.
---
Stage is Set for 120th Kilnsey Show & Sports
The 120th Kilnsey Show & Sports, the ever-popular finale to the Yorkshire Dales agricultural show season, this year takes place on Tuesday, August 29th 2017.
---
Local Community Unites over Lynx Release Concerns
With a formal application to trial a release of lynx in Kielder Forest now submitted, members of the surrounding rural community have united in reiterating the detrimental impact this predator would have on the current ecological and social makeup of the area.
---
NFYFC Appoints New Deputy Chief Officer
The National Federation of Young Farmers' Clubs (NFYFC) has appointed Matt Caldicott as its new Deputy Chief Officer.
---
Longtown Primestock Sale
C&D Auction Marts Limited had forward 21 cattle, 3,345 prime lambs and 5,783 cast ewes & rams at their weekly sale at Longtown on Thursday 17th August 2017.
---
Conference to Announce New Farm Antibiotics Data and Targets
The full running order for RUMA's 2017 conference, to be held on October 27th at the J.Sainsbury's Conference Centre, has been released, and will include two major updates of significant importance for the farming industry.
---
Cereals 2018 Set for Major Shake-Up
Cereals 2018 is set for a major shake-up following the establishment of a new advisory board tasked with making the event even more relevant and technically focussed.
---
[more]
---
RBST Restaurant to Serve Duchy Ayrshire Cull Cow Beef
The first RBST Corporate Supporter Restaurant, Anderson's Bar and Grill has received Pedigree Ayrshire Cull Cow Beef from the Duchy Home Farm.
---
John Deere Lawnmower Man Drives the Distance
Prison officer Andy Maxfield from Inskip in Lancashire has completed his epic journey from John O'Groats to Land's End on a John Deere lawn tractor, while raising several thousand pounds for Alzheimer's Society.
---
Haggas Success at Skipton Beltex Store Lamb Show
Skipton Auction Mart's third major fortnightly Wednesday store lamb sale of the season featured a prize show of Beltex-cross lambs, when the red rosette fell to a pen from local breeder Andrew Haggas, of Grove Farm, Otterburn.
---
Farm Shops Welcome Decision on 'Fake Farm' Brands
FARMA, the trade association for Farm Shops and Farmers' Markets in the UK, with around 400 members, has welcomed the decision by Morrisons never to use 'fake farm' brands in its stores.
---
Borderway Agri-Expo 2017 Judges Announced
Plans are in full swing for the 2017 Borderway Agri-Expo as leading livestock auctioneers Harrison & Hetherington announce the line-up of judges.
---
Rare Breeds
There have actually been a lot of music groups that have gone by the name of Rare Breeds, or something similar. It appears to be a popular title in general.
---
Semex Secures Top Placings in Latest Proof Rankings
Comestar Lineman Daughter, Air-Osa Lineman Now proven. No. 3 for UK TM on the UK and International List.
---
Grants Available for Reservoirs and Irrigation Efficiency
Farmers and landowners can now apply for grant funding for on-farm reservoirs and equipment to improve water resource management, says farming and estate management specialists Strutt & Parker.
---
Record Early Ram Sale
A buoyant mood at this year's NSA Wales & Border Early Ram Sale meant good sheep sold well and the sale grossed a record £256,880, £43,000 more than last year, with a top price of 1750 guineas.
---
Compelling Reasons to Reseed
Livestock farmers in two minds about whether or not to reseed their grass this autumn should check out latest industry figures.
---
Border Disease Certification for Rams Launched
A new Border Disease certification for breeding rams has been launched by Innovis.
---
New Holland Launches Harvest Excellence App
New Holland Agriculture has developed a new application for mobile devices to maximise the efficiency and performance of its combine harvesters.
---
Strong Establishment Key to Success with Oilseed Rape
Oilseed rape remains the best break crop option for arable farmers in the north of England, but attention to detail with the seedbed is essential to create plants robust enough to withstand pest attack.
---
Farmers Call for Commitments on Post-Brexit Transition
Fourteen farming organisations have come together to issue a joint statement on UK Government to provide short-term certainty for the industry as exiting the European Union and the Common Agricultural Policy draws closer.
---
Bees Get to Work at Yorkshire Nursery
Life is sweet at a nursery in North Yorkshire as colonies of bees have been busy creating their first batch of honey.
---
Bees Get to Work at Yorkshire Nursery
Life is sweet at a nursery in North Yorkshire as colonies of bees have been busy creating their first batch of honey.
---
Landini 'Back To Basics' Tractor Makes its Debut
A basic-spec tractor that offers plenty of performance in a low price package made its debut at the Royal Welsh Show.
---
FAO Food Price Index Rises Further
Global food prices rose for the third consecutive month in July, driven mainly by higher cereal, sugar and dairy quotations.
---
Longtown Primestock Sale
C&D Auction Marts Limited had forward 41 cattle, 3,067 prime lambs and 5,347 cast ewes & rams at their weekly sale at Longtown on Thursday 3rd August 2017.
---
Polaris Appoints New Dealer for Kent
Polaris has appointed DJ Agri Kent as authorised Polaris dealer for Kent and East Sussex.
---
CLA Vows to Fight for Broadband Right
Rural broadband campaigners have vowed to fight any attempt to water down a new law that would enshrine a legal right to superfast broadband, following lobbying of Ministers by BT.
---
The Crofting Perspective on the Ewe Hogg Scheme
The Scottish Crofting Federation has broadly agreed with the NFUS on the necessity to curb the excessive claiming on the Scottish Upland Sheep Support Scheme by some large farms and has offered further suggestions for improvement.
---
Massey Ferguson Extends Activa S Range of Combines
Massey Ferguson is introducing its unique ParaLevel levelling system to its class-leading MF Activa S range of combines.
---
Four Year Old Kieran Retains Skipton Young Handlers Title
Kieran Robinson, a four-year-old livewire from Barnoldswick, got the better of his 26-year-old father, Scott, when retaining the supreme championship he won the previous year at Skipton Auction Mart's annual young handlers' prime lamb show and sale.
---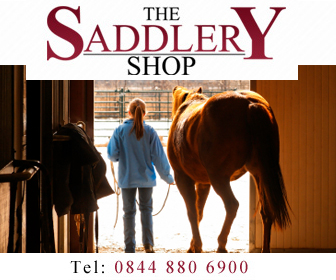 ---

Stackyard News
home | agri-services | pedigree pen | news | dairy | beef | machinery | property | organisations | site map