Agricultural Universities and Colleges in the UK
Stackyard links to UK Agricultural Universities, Colleges and Schools, Environmental Management, Animal Care, Ecology and Farm Management Courses.
Easton & Otley College
Easton & Otley College offers a wide range of Agricultural and other Land Based courses.

Aberdeen University
The University's Agriculture Department was founded in 1895 and has developed an international reputation for teaching and research.

College of Agriculture, Food and Rural Enterprise
The College of Agriculture, Food and Rural Enterprise (CAFRE) in Northern Ireland provides education and training in food and land-based sectors including agriculture, countryside management, farriery, food supply management and veterinary nursing.

Bishop Burton College
We pride ourselves on being one of the country's finest land-based colleges at Bishop Burton and have a national reputation for quality. We're the only college in the UK to hold Centre of Vocational Excellence status in both agriculture and equine.

Imperial College London
The Department of Life Sciences at Imperial College London, is comprised of three academic Divisions: Molecular Biosciences; Cell & Molecular Biology and Ecology & Evolution.

Askham Bryan College
Askham Bryan College is one of the leading land-based colleges in the UK and is the largest provider of specialist land-based further education in England.

Cranfield University
Cranfield's mission to transform knowledge into ingenious solutions in science, technology and management places us at the forefront of some of the world's most practical, cutting-edge projects.

SRUC
Scotland's Rural College delivers comprehensive skills, education and business support for Scotland's land-based industries, founded on world class and sector-leading research, education and consultancy.

College of West Anglia
The College of West Anglia, Faculty of Landbased Studies, is the premier supplier of Landbased Further Education in Cambridgeshire.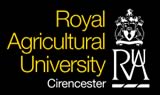 Royal Agricultural University
The Royal Agricultural College, now the Royal Agricultural University, is the oldest agricultural college in the English speaking world and has been at the forefront of agricultural education since 1845.

---
New Era Begins at Askham Bryan College
2017-Oct-27
An exciting new era has begun at one of the UK's leading agricultural colleges, with the appointment of its first female farm manager. Chantelle Astley takes up the post at Askham Bryan College.
---
Management Course Helps Young Farmers to Thrive
2017-Jun-21
Farms and rural businesses will need excellent leadership and management if they are to thrive in the coming years, and a new short course is set to provide just that.
---
College's Commitment to Upland Farming
2017-May-17
A huge vote of confidence has been given to one of the UK's most challenging farming sectors by a Cumbrian college.
---


Stackyard News