| | |
| --- | --- |
| 2022-11-23 | |
Upcoming Winter Predicted to Bring Plunging Temperatures — Here's How to Prepare Your Farm
With forecasters predicting plunging temperatures between October and January, Nick Finnis, a senior forecaster for NetWeather, notes that a jet stream and storm track diverted further south than average is leading to a greater chance than normal of colder spells for northern Europe, including the UK during November, December and January.
For farmers across the UK, preparing for a particularly cold winter can be daunting. From the turmoil that winter weather is capable of to the importance of preparing early, here are a few basics worth keeping in mind for both commercial and small farm properties.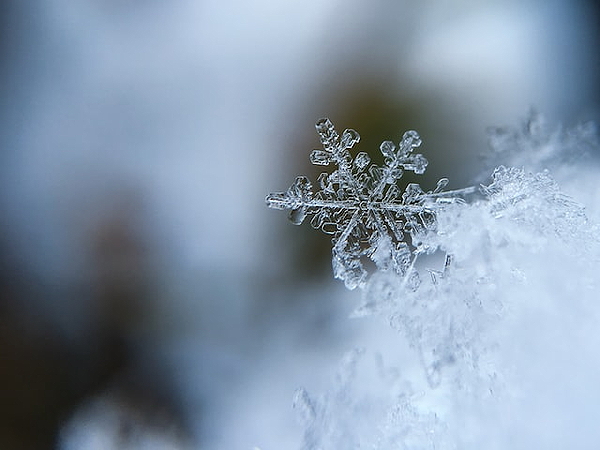 Lessons from past winter storms
2021's winter storm Arwen brought a shock to farmers in parts of the UK, highlighting the power of such weather — which left some sheep farmers to dig for their flocks from snow drifts. Nev Barker, who runs Herdwicks of Highfields Farm in Onecote, Staffordshire with his wife, Kate, noted that 
while the 50-strong flock was located
, it was "a worrying couple of hours," in the meantime. A number of farmers were also faced with power outages, fallen trees, and collapsed walls, sheds, and damaged fencing in 
the aftermath of winter storm Arwen
. "We've not seen winds like these for a long time, not in mine or my father's time…," noted farmer and auctioneer, Ellis Mutch, from Turriff, who also told The Scottish Farmer about the challenges involved with getting water to the livestock in the midst of a power outage.  
While Arwen has taught many about the power of a winter storm, the winter of 1963 showcases the immense damage that can come from harsh weather. The season saw not only blizzards, snowdrifts, and temperatures lower than -20 degrees, but Norfolk Live points out that it was colder than the infamous winter of 1947, and the coldest since 1740. With the winter of 63 bringing up to 30cm of snow on Boxing Day and blizzards that 
caused snowdrifts up to six metres deep
, frozen pipes were just one of the challenges faced by many. In regard to farmers, some were unable to reach their livestock due to the deep snow, leaving many animals to starve to death, notes Norfolk Live.  
Preparing for icy conditions
While the upcoming winter isn't likely to bring weather of such magnitude, making various preparations can aid in combating commonly seen issues. Icy conditions, for instance, can lead to frozen pipes, which can limit a much needed water supply to livestock. Due to such risks, insulating any pipes that can freeze before the first frost can help, while The Spruce explains that leaving a faucet dripping during the coldest times is another option in order to help keep the pipes 
slightly above the freezing point
. Preventing slips and falls is another major concern, especially for commercial farmers who have employees or a constant flow of people coming and going. 
Proper accessibility throughout the winter is essential
 in maintaining a safe working environment, and can be achieved in several ways. Clearing snow away early in the day to prevent ice, and using sand/salt to create traction on walkways can help reduce the potential for slips and falls. Paying extra attention in clearing edges will work to create maximum footfall space, thus further reducing the potential for slips and falls. 
Stocking up and advanced maintenance
Even on smaller farms, stocking up on essential supplies for the winter months ahead is vital. In addition to extra food, bedding, and other supplies, New Home Source suggests performing maintenance and repairs, as such tasks will likely become more difficult during the winter months. In regard to machinery, tools, and equipment, New Home Source goes on to recommend safely storing away everything for the winter, though still allowing easy access to anything that may be needed. 
Preparing your livestock's shelter before winter sets in is also a necessity. While several species are capable of living outdoors year-round, a properly maintained structure will become protection in the event of harsh winds and winter storms. Ensuring that the shelter is well-maintained should be done well in advance when preparing for the winter ahead will allow you to mend the roof, doors, etc. in time for colder weather, thus preventing leaks and allowing for a comfortable area for the livestock. The same should also be done for smaller livestock, such as chickens, as keeping a dry and proper shelter will protect them from harsh weather, too. 
Preparing for a harsh winter ahead can be daunting, whether you're preparing a small farm or a commercial one. From preventing frozen pipes to protecting your livestock with the proper shelter, doing so ahead of time will ensure that you're well prepared for anything that winter may bring.