UK Agricultural Colleges and Universities
Stackyard Links to on-line agricultural departments of colleges and universities in the UK involved in research and teaching in animal and crop production and farm business management.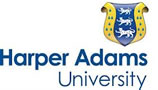 Harper Adams Agricultural College
Harper Adams' has a reputation for excellence and innovation, the Shropshire campus offers state-of-the-art facilities and rewarding courses for undergraduate, postgraduate and lifelong learners in agriculture, agribusiness, animal, engineering, food, rural and land-based studies.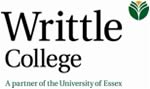 Writtle College
Writtle College is the UK's oldest state-funded college specialising in land, countryside, amenity and related industries.

Warwickshire College
Warwickshire College is one of the largest general further and higher education colleges in the UK, providing high quality education and training for individuals and organisations at a local, regional, national and international level.

Reaseheath College
Reaseheath is based in Cheshire the College has an enviable setting amongst 330 hectares of farms, parklands, lake, woodland and sports facilities and provides a range of high-quality learning and development opportunities with the emphasis on the rural environment.

The University of Reading
The Department of Agriculture encompasses agricultural production and the environmental goods and services that the rural sector provides.

University of Newcastle upon Tyne
One of the largest and longest-established departments of agriculture in the UK. It is multi-disciplinary, involving research and teaching in animal and crop production and farm business management.

College Pages

---

---
New Studentship Programme Seeks 'Cream of the Crop' 2013-Apr-05
Following a review of its support for post-graduate research projects, the Agriculture and Horticulture Development Board (AHDB) is to reinforce the focus of its £500,000 cross-sector studentship programme.
Apply Now for New Fresh Start Uplands Academy 2012-Dec-03
Applications are now open and course details have been formulated for the new Fresh Start Uplands Academy which will be based at Newton Rigg College near Penrith.


Stackyard News