UK Agricultural Colleges and Universities
Stackyard Links to on-line agricultural departments of colleges and universities in the UK involved in research and teaching in animal and crop production and farm business management.

Harper Adams University
Set on a 550 hectare farm, we are the leading specialist university tackling the future development of our planet's food production, processing, animal sciences, engineering, land management and sustainable business.

Writtle University College
Writtle is one of the oldest specialist institutions in the UK and offers a range of land-based, design and sport courses at various levels of academic study including Postgraduate, Undergraduate, Further Education, Short Courses and Apprenticeships.

Warwickshire College
Warwickshire College is one of the largest general further and higher education colleges in the UK, providing high quality education and training for individuals and organisations at a local, regional, national and international level.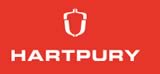 Hartpury University and College
Hartpury University and College is one of the UK's leading land-based and sports educational establishments. The stunning specialist campus covers more than 360 hectares and is located near to both Gloucester and Cheltenham.

Reaseheath College
Reaseheath College is one of the leading specialist land-based Colleges in the UK. Based in Cheshire the College has an enviable setting amongst 330 hectares of farms, parklands, lake, woodland and sports facilities, you can't help feeling at home at Reaseheath.

The University of Reading
The Department of Agriculture encompasses agricultural production and the environmental goods and services that the rural sector provides.

Newcastle University
One of the largest and longest-established departments of agriculture in the UK. It is multi-disciplinary, involving research and teaching in animal and crop production and farm business management.

College Pages

---

---


Stackyard News