Lleyn Sheep Society Exeter Sale Report 2013
Lleyn rams saw a level trade with shearling rams topping twice at 1000gns at Exeter on Thursday 29th August 2013.
With an entry of over 600 more sheep than the same sale in 2012 there was more choice for the buyers. The shearling ewe section topped at £200 per head for a pen from AW Hughes, Gwynedd to F Brewer, Exeter. DF & OM Bond from Chichester were next with two pens at £150 per head to GR Matravers of Loughbrough.
The ewe lamb section saw the first prize pen from WJ & DJ Williams, Pwllheli top at £170 when sold to R Irwin, Devon. Next in this section was JM & GC Adams with £130 per head selling to RHS Turner, Honiton.
The rams saw a level trade. The shearling rams topped at 1000gns twice. First AW Hughes, sold 'Cae Rhos Bryngwyn' to CM Crudge, Tiverton. This ram was bred from a L Hunt sire out of a JL Morgan ewe. Robert Bennett of Powys sold to Hefin Llwyd, Okehampton, 'Plaschua Bennetts Best'. This ram is bred from a John Morton sire out of a homebred ewe. In the aged ram section Adam Cheesmur of East Sussex sold his 2011 homebred ram by a NW & AM Cramp ram out of a homebred dam. This ram was purchased by D & C Evans, Ivybridge.
Averages
MVA Section
Aged Ram to 900gns av 483gns
Shlg Ram to 1000gns av 484gns
Shlg Ewe to £200 av £115
Ewe lamb to £170 av £84
Aged Ewes to £110 av £70
Non NVA Section
Shlg Ewes to £125 av £100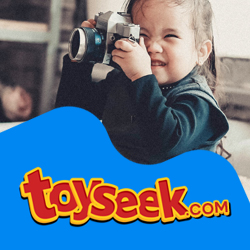 Show Results
Aged Ram
1. AJ Cheesmur (73)
2. TRB Turner (40)
3. J Dufosee (16)
Shearling Ram
1. AW Davies (25)
2. T & B Fort (82)
3. AW Hughes (3)
4. WJ & DJ Williams (70
5. DW & CF Morris (76)
6. G & A Fort (74)
Recorded Rams
1. R Bennett (20)
2. DN Bennett & Son (54)
3. J Dufosee (12)
Champion Ram
AW Davies – shearling
Individual Shearling Ewe
1. AW Hughes
2. G & A Fort
3. AW Davies
4. T & B Fort
5. C Lewis
Pen of 5 Ewe Lambs
1. WJ & DJ Williams
2. W & B Lewis
3. W & B Lewis
Pen of 5 Shearling Ewes
1. A Selway
2. DN Bennett & Son
3. G &A Fort
Champion pen of females
WJ & DJ Williams – ewe lambs