| | |
| --- | --- |
| 2013-05-09 | |
Longtown Primestock Sale
The Cumberland & Dumfriesshire Farmers Mart PLC had forward 58 prime cattle, 5 young bulls, 22 over thirty month cattle, 60 spring lambs, 4,878 prime hoggs and 3,252 cast ewes & rams at their weekly sale at Longtown on Thursday 9th May 2013.
Averages:
Steers
Light to 213.5p (207.4p)
Medium to 258.5p (243.5p)
Heavy to 259.5p (235.8p)
Heifers
Light to 250.5p (229.0p)
Medium to 243.5p (218.0p)
Heavy to 209.5p (208.1p)
Young bulls to 247.5p (235.7p)
Hoggs
Light to 227.0p (189.8p)
Standard to 312.0p (203.1p)
Medium to 306.0p (228.9p)
Heavy to 313.0p (219.0p)
Shlgs to 239.0p (167.2p)
Lambs
Light to -------p (-------p)
Standard to 250.0p (240.8p)
Medium to 250.0p (250.0p)
Heavy to 204.0p (204.2p)
Overweight to 210.2p (210.1p)
Ewes
Light to £76.50 (£41.05)
Heavy to £128.50 (£75.24)
Cast Rams to £126.50 (£87.65)
An excellent show of cattle on offer which saw a lift in trade with the sale topping at 259.5p for an outstanding Limousin bullock shown by J.C. & D. Nicholson & Sons, The Gill, Blondes sold to 258.5p from W.H. & M. Sisson & Sons, Fenton and other Limousins sold to 257.5p and 255.5p from A. & W.J. Taylor & Son, Dashwellgreen. Limousin heifers sold to 250.5p and 247.5p also from Messrs Taylor. Top prices per head was £1,853.70 and £1,819.13 for Limousin bullocks shown by N. Forster, Haining House.
PRINCIPAL PRICES (PER KILO)
Bullocks
Limousin 259.5p The Gill, 257.5p, 255.5p Dashwellgreen, 253.5p The Gill, 252.5p Dashwellgreen, 250.5p, 247.5p Haining House, 246.5p Upper Tinwald, 244.5p The Gill, 240.5p Wyseby Hill Cottage, 239.5p Dashwellgreen and The Gill, 236.5p Upper Tinwald, 219.5p (x2) Fenton Farm, 213.5p Wyseby Hill Cottage.
Blonde d'Aquitaine 258.5p Fenton Farm.
British Blue 248.5p Upper Tinwald.
Charolais 246.5p High Stenries, 236.5p Dashwellgreen, 218.5p, 215.5p, 210.5p Sceughdyke.
Heifers
Limousin 250.5p, 247.5p Dashwellgreen, 243.5p Dashwellgreen, 236.5p Bleatarn, 221.5p Wyseby Hill Cottage and Bleatarn.
Charolais 227.5p, 221.5p High Stenries, 214.5p Sceughdyke, 213.5p High Stenries.
Blonde d'Aquitaine 221.5p Hallburn.
British Blue 211.5p (x2) Sandbed.
PRINCIPAL PRICES (PER HEAD)
Bullocks
Limousin £1,853, £1,819 Haining House, £1,801 Dashwellgreen, £1,790 The Gill, £1,760, £1,751 Dashwellgreen, £1,724, £1,723, £1,699 The Gill, £1,643 Upper Tinwald, £1,635 Fenton Farm, £1,628 Dashwellgreen.
Charolais £1,809 Dashwellgreen, £1,713 High Stenries, £1,616 Sceughdyke.
British Blue £1,664 Upper Tinwald
Blonde d'Aquitaine £1,654 Fenton Farm.
PRINCIPAL PRICES (PER HEAD)
Heifers
Limousin £1,278 Dashwellgreen, £1,265, £1,240 Bleatarn, £1,239, £1,225 Dashwellgreen, £1,215 Sceughdyke.
Charolais £1,319 Sceughdyke, £1,308, £1,296, £1,273, £1,259 High Stenries, £1,233 Sceughdyke.
British Blue £1,255, £1,237 Sandbed.
Prime bulls saw less numbers but trade sharper for a good show. Top price of 247.5p for a British Blue shown by J. Retson & Son, Gardrum.
PRINCIPAL PRICES (PER KILO).
British Blue 247.5p Gardrum, 244.5p Netherton, 243.5p Gardrum, 216.5p Netherton.
Limousin 227.5p Netherton.
PRINCIPAL PRICES (PER HEAD)
British Blue £1,596 Gardrum, £1,528 Netherton, £1,497 Gardrum.
Limousin £1,456 Netherton.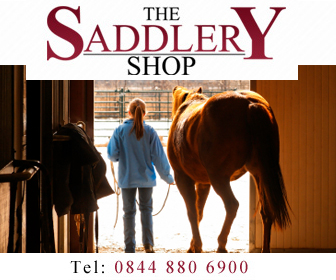 Cast cows were a plain show on offer with fat cows short of requirements. Top price to 181.5p for a Limousin shown by Falside Hill Farms.
Limousin stock bulls sold to 181.5p from Messrs Hewson, Jerriestown.
PRINCIPAL PRICES (PER KILO)
Limousin 181.5p Falside Hill, 148.5p, 141.5p Ladyhousesteads, 136.5p Byreburnside.
Angus 158.5p, 146.5p Sorbie.
British Blue 141.5p Ladyhousesteads.
Limousin bull 181.5p Jerriestown.
PRINCIPAL PRICES (PER HEAD)
Limousin £998 Falside Hill, £941 Byreburnside, £863, £861 Ladyhousesteads.
Angus £981, £951 Sorbie.
British Blue £856 Ladyhousesteads.
Limousin bull £1,815 Jerriestown.
Another marvellous show of 4,878 prime hoggs was forward to a busy ring of buyers. Good quality hoggs and heavy weight hoggs were over 20p per kilo up on the week. All other classes keenly sought after but still some very lean sheep forward. 133 were sold as store, 160 two toothers, 1,686 lightweight and 3,046 other hoggs. The sale average was 211.2p per kilo.
The sale was topped at an astonishing £225 for Texel ewe hoggs from Rascarrel who sold an outstanding run of 25 pure Texel ewe hoggs to average £168 per head and 257p per kilo. Apart from this exceptional consignment quality hoggs sold to the dearest trade this season, topping at £136.50 for Texels from Messrs Musgrave, Cardew Hall and to 312p per kilo for Texels from Lairdlaugh.
PRINCIPAL PRICES PER HEAD
Texel £225, £175, £172, £170, £158 Rascarrel, £136.50 Cardew Hall, £134.50 Kennach, £130.50 Lairdlaugh, £128.50 Four o Boot, Broomhills (Marrs), Sykehead, Lairdlaugh and Riddle Cottage, £126.50 Broomhills.
Charollais £130.50 Harelawhill, £124.50 Castle Farm, £103.50 Moss Side.
Suffolk £127.50 Sykehead, £118.50 Harelawhill and Branteth, £115.50 Sykehead.
Beltex £125.50, £116.50 Snade, £108.50 Wood Farm.
North Country Cheviot £117.50 Reaster, £116.50 Smalmstown, £113.50 Rosemount, £110.50 Oldfield.
Hill Cheviot £114.50, £110.50, £108.50 Todhillrigg.
Greyface £106.50 Sceughdyke and Rosemount.
Blackface £100.50 Meggethead, £98.50 Smalmstown. £96.50 Cramalt and Smalmstown.
Lleyn £99.50 The Mark, £98.50 Whitcastles.
Swaledale £64 Itonfield, £63.50 Newbiggin.
PRINCIPAL PRICES PER KILO
Texel 312p, 306p, 303p, 299p Lairdlaugh, 284.5p Broomhills (Marrs), 278p Lairdlaugh, 269p Rascarrel, 267p Smalmstown, 266p Snade, 262p, 261p Sykehead.
Beltex 307p Snade, 273p, 254p Lurgan, 251p Snade and Woodhead.
North Country Cheviot 255p, 253p, 243p Smalmstown, 231p Cardew Hall, 230p Rosemount.
Suffolk 250p Sykehead, 229p Smalmstown, 228p Harelawhill, 226.9p Reaster, 221p Streethead.
Hill Cheviot 249p Sykehead, 248.9p Todhillrigg, 248p Sandbed, 247p Todhillrigg, 246p Sykehead and Todhillrigg, 242.8p Broomhills (Marrs), 240p Parcelstown.
Lleyn 235p Whitcastles, 216p The Mark.
Blackface 230p, 229p Smalmstown, 214p Stoneraise Place, 210p Peela Hill and Prior Rigg.
Charollais 230p Moss Side, 218p Barend and Harelawhill.
Greyface 210p Sykehead, 206p Stoneraise, 205p Newington, Eycott and Tom of Cluny.
Herdwick 208p Stonehouse, 203p Auchentaggart.
Cheviot Mule 200p Achow.
Swaledale 174p Kirkland Green, 164p Prior Rigg and Itonfield.
The 1,686 lightweight hoggs sold to a top of £95.50 for Beltex from Lurgan; Hill Cheviot £78.80 Hyde Park, £77.50 Rosemount and Newbank; Texel £77.80 Pallet Hill, £74.50 Scarlett Hall and Hillfield; Blackface £71.50 Prior Rigg, £69 Hayclose; Suffolk £68.80 Hyde Park, £68.50 West Lyth; Herdwick £67.80 Cardewlees; Greyface £67.50 Eycott, £61.50 Newington; Swaledale £57.50 Kirkland Green.
Today saw 60 spring lambs forward with an average of 236.6p per kilo and selling to a top of £113.50 for Charollais from Wester Parkgate and to 250p per kilo for Suffolks from Lands and Texels from Hermitage. More can now be sold to advantage.
PRINCIPAL PRICES PER HEAD
Charollais £113.50, £97.50 Wester Parkgate.
Suffolk £110 The Land, £90 Zetland.
Texel £107.50 Hermitage, £97.50 Burncroft.
Jacob £80 Zetland.
PRINCIPAL PRICES PER KILO
Texel 250p Hermitage & Burncroft.
Charollais 250p Wester Parkgate.
Suffolk 250p The Land and Zetland.
Jacob 229p Zetland.
Dorset 227p Zetland.
Another fine show of 3,252 cast ewes and rams were forward to a busier ring of buyers who were keener for sheep. Heavy ewes £3 to £4 up with light ewes up around £8. All classes of ewes short of buyers requirements, more could be sold to advantage.
The sale topped at £128.50 for Texel ewes from Hill Farm, £120.50 Mullan, £119.50 Hogstown; Charollais £116.50 Fieldmount, £110.50 Hilltop, £109.50 Wester Parkgate; Suffolk £108.50 Riddle Cottage, £104.50 Riverside, £103.50 Hilltop; North Country Cheviot £96.50 Hillside, £94.50 Oldfield, £93.50 Reaster; Oxford £94.50 Guards; Leicester £92.50 Hilltop, £84.50 Riverside; Beltex £89.50 Hobbiesburn, £78.50 Kelmore Hills, £72.50 Hobbiesburn; Greyface £89.50 Chapel Farm, £88.50 Harelawhill, £80.50 Dunjop; Half Bred £86.50 Smerral Farm; Cheviot Mule £82.50 Temon Farm, £77.50 Hendrefor, £76.50 Turnbank; Dorset £76.50 Riverside; Berrichon £62.50 Killimster Mains.
Hill ewes to £76.50 for Blackfaces from Whiteside, £74.50 The Side, £69.50 Peela Hill; Lleyn £72.50 Shawhill, £70.50 Wester Parkgate, £56.50 Guards; Cheviot £72.50 Auchengray and Supplebank, £68.50 Pelutho Park, £67.50 Lynegar; Swaledale £60.50 Kelmore Hills, £58.50 Peasemyers, £56.50 Westhills; Jacob £56.50 Golden Lane; Herdwick £39.50 Kelmore Hills, £26.50 Edge Farm; Welsh Mountain £38.50 Hendrefor.
Rams to £126.50 for Texels from High Glen Triplock and Chapel Farm, £123.50 Kennachy, £120.50 Aldermanseat; Suffolk £120.50 Hilltop, £108.50 Fieldmount, £102.50 Riverside; North Country Cheviot £114.50 Reaster, £110.50 Smerral, £96.50 Lynegar; Charollais £100 Riverside, £99.50 Hilltop, £82.50 Winless Mains; Leicester £92.50 High Street, £86.50 Hudgillrigg, £76.50 Peasmyres; Hill Cheviot £80.50 Chapel Farm; Blackface £72.50 Whiteside, £56.50 Meggethead; Swaledale £52.50 Kelmore Hills, £50 High Street.

Stackyard News