2010-04-09
United Oilseeds has today announced the appointment of two new area managers to its local support team in order to provide improved ground-level support to the Company's existing membership.
Nigel Watson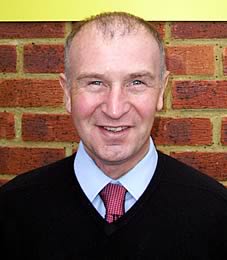 The new appointments have been made in order to improve the level of service and support that members of United Oilseeds receive in terms of crop marketing assistance as well as agronomic advice and seed selection guidance. Both recruits will also be responsible for recruiting new members to United Oilseeds.

Nigel Watson joins United Oilseeds with a proven track record in agricultural machinery sales throughout the North of England, and will provide area manager support in West, South and East Yorkshire. Having studied at Nottinghamshire College of Agriculture, Nigel gained 14 years of experience working as an area sales manager for Massey Ferguson Implements. He has subsequently spent the last five years working for Land Machinery Ltd selling a range of leading brands of cultivation and seed-drilling implements.

Nick Mecrow joins United Oilseeds as area manager for Essex and Hertfordshire. Nick has a wealth of sales and marketing experience in both the arable and feed sectors. After graduating from Seale Hayne with a BSc honours degree in agriculture, Nick spent 17 years at BOCM Pauls working his way up to the position of national dairy market manager. He subsequently spent five years working as a regional sales manager for Allied Grain, and more recently ran his own consultancy business within the transport and logistics sector.


Nick Mecrow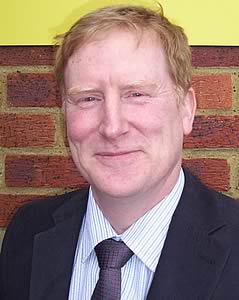 Nigel and Nick commenced their employment with United Oilseeds on Tuesday 6 April 2010.

"Nigel and Nick bring with them a wealth of varied agricultural experience," commented Chris Baldwin, managing director of United Oilseeds. "Their combined expertise will add a greater depth to our existing team of eight area managers who are on hand to offer independent and impartial agronomic and marketing advice to the company's members.

"The creation of these two new positions will provide our existing members with improved ground-level support and also strengthens the Company's position in key strategic geographical areas. We look forward to working with Nigel and Nick in order to capitalise on United Oilseeds' already strong position within the oilseeds sector."

Syngenta Bontima Fungicide Arrives in TIme for Barley Growers


Volunteer Barley Rears Its Ugly Head


Grassland Farmers to Get Top Tips on Reseeding Practice