| | |
| --- | --- |
| 2017-05-12 | |
Crop Market Update from Gleadell
Gleadell's Calum Findlay, Jonathan Lane & David Sheppard comment on the markets for the week ending 12th May 2017.
Wheat
With all eyes on the US 2018 winter wheat crop estimate, Wednesday's USDA report didn't disappoint.
It showed acreage abandonment of 22% with a yield 11.7% lower year on year, and projected total winter wheat production down over 25% over the same period, at 1.246bln bushels.
Within this estimate, hard red winter (HRW) wheat production was estimated down 32%, and soft red winter (SRW) down 14%.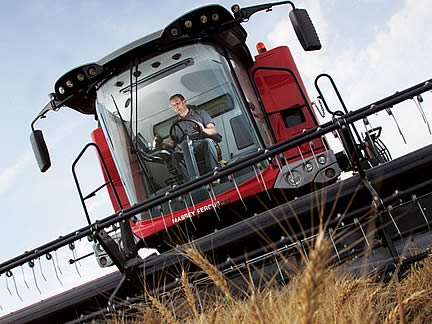 Initial 2017-18 global wheat production was estimated at 738mln t, down 15mln t tonnes year on year. However, ending stocks were projected to reach a new record high of 258mln t, which included an extra 17mln t in China.
EU markets remained fairly quiet, then moved higher on the firmer Chicago market and support from a 200,000t reduction in French marketing stocks due to higher non-EU exports.
USDA raised EU wheat exports to 27mln t, mainly because of an upward revision in crop size. But, with exports running well behind last year, even the previous level of 26.5mln t was looking over optimistic. USDA seems reluctant to show increased stocks.
The UK market, whilst influenced by international markets, is slowly heading towards another domestically driven balance sheet. Continued dryness and forecasts that have rain in them, and then do not, is increasing concerns over new crop prospects, with yield aspirations being lowered to a more average level around 8t/hat.
The UK already faces a tight 2016-17 balance sheet, so the prospects of another circa 14mln t crop leaves little scope for exports and the likelihood of another season as a major importer, given current projected domestic demand.
In summary with the 2017-18 numbers on the board, the market will quickly go back to trading the most relevant current element, and that's the weather.
The UK remains dry, like parts of western Europe, but increased rains are now in the forecast for the US mid-west and Canadian prairies, which are likely to slow or stall spring plantings.
We are aware that most USDA numbers are based on trend yield and, in certain areas, achieving these is far from a done deal. Numbers will change, some for the better and some for the worse.
On paper, wheat stocks still look burdensome, but tradable stocks (non-Asian/Indian) show a decline. Further talk of losses will attract major bouts of short-covering.
OSR
The latest USDA report provided few big surprises. It forecasts the world will have 2mln t more soy next campaign than it predicted last month, with increases in both Argentina and Brazil.
Harvest progress has been delayed in Argentina, with 50% having been cut nationwide. However, yields have been good and the crop is now being pegged at 57mln t. Brazil is forecast to reach 111.6mln t.
In the US, the focus remains on the weather. Following last week's extreme weather event, there are now forecasts of further heavy rainfall in across the Delta, Eastern and Mid-West areas and the Plains. This could have further detrimental impacts on corn plantings, and potentially result in more acres being switched into soybeans.
In Europe, the market was largely unchanged on the week, despite the French agriculture ministry releasing data suggesting that we would see a 7.2% drop in the harvested acreage in France.
However, many on the Continent are taking some comfort from the recent rains. There is still a lot of weather and growth stages to get through before we can say that the crop is made, and this will provide volatility, and some considerable uncertainty, over the coming weeks.
In the UK, the old crop market is feeling the pressure of little demand. Despite new crop ex-farm values being largely unchanged, old crop has dropped some £5 on the week.
Pressure will continue as the market needs to bridge the £25/t gap between old and new season prices. We continue to urge any growers with old crop seed left to market to do so sooner rather than later.
Fertiliser
Gran Urea
Earlier this week Egyptian producers sold in volume at values only fractionally above the historic lows seen last year, and the pressure to sell has now reduced.
With factories in high-cost production areas such as China and the Ukraine already closed until prices recover, there is now much greater risk to the upside.
Taking into account the change in the pound/dollar rate compared to a year ago, today's UK values are well below those at which most growers bought last year.
Buying now allows growers to tie in some tonnes, and is a very good starting point to average their nitrogen purchasing for the coming year.
Ammonium nitrate
CF continues to see high demand, predominantly from the grassland sector, and prices have remained unchanged.
With minimal imported product available for spot movement, CF is, for the time being, likely to continue with the current offer.
However, once this market shows signs of slowing, CF will come to the market with a new season offer, looking to develop further the growth made over the last campaign.
Our advice is to be prepared. The early offers last year were the best, and the season ahead is lining up to be no different.