| | |
| --- | --- |
| 2016-11-03 | |
Crop Market Update from Gleadell
US wheat prices are up slightly on the week, supported by a weaker US$, bouts of fund short covering and continued concerns over 2016-17 wheat quality supplies (Australia / Canada).
Feed Wheat
US wheat prices are up slightly on the week, supported by a weaker US$, bouts of fund short covering and continued concerns over 2016-17 wheat quality supplies (Australia / Canada). In addition, talk of drier conditions in the US southern plains, amidst the likelihood of another drop in US winter plantings, is also seen as supportive. The Federal Reserve left interest rates unchanged ahead of the US election, but left the door open for a potential hike in December.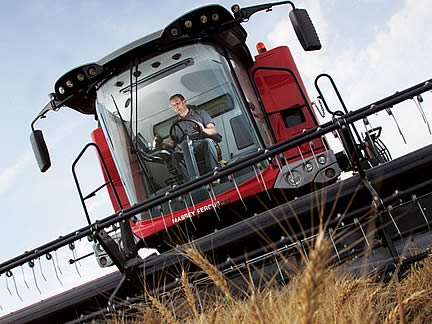 EU markets have traded slightly lower on the week, although the MATIF/CME spread has widened. No vessels are loading, or destined to be loaded, in Rouen still, showing the current lack of demand for French wheat. Black Sea wheat prices continue to firm with little being offered from the Ukraine as corn exports ramp up. With Russian exporters scraping around trying to cover export sales, interior prices are showing no signs of receding, although the recent fall in crude to a five-week low has pushed the value of the ruble lower.
UK markets are also slightly higher on the week. However, the recently released news that the High Court has ruled that Parliament must vote on whether the UK can start the process of leaving the EU has seen currency spike higher and futures move lower. The major driver of the rise in the UK market has been the decline of sterling following the vote to leave. Today's ruling however, will likely delay the current time-table over Brexit, and leave the potential for sterling to appreciate in value, which in turn could pressure UK farm gate levels.
In summary, US/EU dryness for next year, Southern Hemisphere quality issues for this, and the still heavy fund short had provided a floor under the markets, especially in global 'quality' wheat. Over the past month the markets have seen buying interest from key importers increase, raising export quotations, but as we entered November it appeared that the sentiment had shifted from one of increased demand, to one of addressing the current global over-supply. US fed left rates unchanged, and the BOE has followed. The US election and USDA update are next week, and today's UK high court ruling is a potential short-term game changer. With crude also slowing, weakness on fears that OPEC may not be able to agree on an output cut, today's ex-farm values may well prove to be an opportunity for growers to increase their selling activity.
Malting Barley
Pre-Christmas domestic prices have firmed on the week, as traders look to cover shorts to meet current intake requirements. However, maltster demand remains limited.
Spot movement is available for most malting barley varieties into domestic homes and the ports.
Premiums for both crop16 and 17 are still at attractive levels, although the forecast for a greater UK spring barley acreage could start to pressurise malting prices.
For anyone interested in booking some tonnage at these levels for 2017, Gleadell has a wide variety of contract options to suit a range of risk management strategies and all movement periods are available.
Rapeseed
Soybean futures have again found upside resistance at the top of the trading range, just above the $10/bushel mark. Futures have had a 50 cent sell-off (circa £14/ton) from that level. News has been limited as the US harvest nears completion and the market begins to turn its focus to the US election and next week's USDA report.
Improving weather in Canada should allow harvest to resume in snow-affected areas.
The MATIF rapeseed contract has also found some upside resistance at €405, at the highs of June 2015. This encouraged some long liquidation/profit taking, pushing the futures down almost €15.
Pulses
Whilst there have been a number of enquiries for UK beans to North Africa, the difficulties the buyers have accessing hard currency remains the most limiting factor to future trade. Demand for feed quality is also limited, with our traditional export destinations out of the market for the time being, and the majority of domestic consumers have covered their requirements.
Good quality yellow and blue peas remain in demand, with the UK competitive into northern Europe. Please contact your farm trader for values.

Oats
English domestic supply remains tight against demand. Added pressure from export enquiries, most notably across the south coast, has meant that prices have remained firm going into the new year, as traders and millers look to take forward cover.
The market is still uncertain about the level of winter oat plantings for harvest 2017/18, as the open autumn may have slightly increased the acreage sown.
Seed
Winter wheat enquiries have continued this week. However, varietal choice is becoming tighter as suppliers look to clear their floor stocks. Winter beans have also now sold out due to an increase in demand over recent weeks.
Spring barley is seeing plenty of interest at the moment, with RGT Planet looking to be the most popular. KWS Irina, Laurette, Propino and Concerto are also available.
Spring wheat is set to be fairly tight. Mulika, KWS Alderon, Tybalt and Belvoir are all available at present, but growers should look to cover their requirements to secure the variety they want. It is worth noting that one national flour miller no longer accepts Mulika, having already de-listed Tybalt.
Gleadell continues to offer a large blue pea buyback contract to include Campus and Daytona. Daytona offers early maturity and excellent colour retention, which is very important for many growers. Campus has much improved standing power over many of its rivals.
We are now less than a month away from the launch of the new RL list announcement – keep an eye out for the new exciting varieties that will be here for Autumn 2017.
Fertiliser
Gran Urea
Global markets remain firm, having risen $20-25/t since September as European and US demand continues.
Prices are expected to remain firm as traders await the news of the next Indian tender, which is expected to be issued in the coming weeks.
Price increases have been seen for both Egypt and the Arabian Gulf product for December shipment.
In the UK, prices have risen to reflect the firmness of the nitrogen market, and further increases are possible over the next month as prices move up to reflect replacement costs.
ALZON 46
As nitrogen markets firm, Alzon continues to look an extremely attractive buy, before considering the added benefits and savings of the incorporated nitrogen stabiliser.
Stabilising the nitrogen allows for larger doses earlier in the season, whilst maintaining a continuous nitrogen supply for up to 14 weeks.
A sustained release of nitrate also reduces the risk of nitrogen losses, improving fertiliser efficiency and improving crop nutrition.
Ammonium Nitrate
New terms from CF this week offered both December and January delivery, ideal for those tight for storage until the new year.
CF prices reflect savings of circa 18% on Nitram and 20% on compounds compared to last year and reflect very good value for buyers.
With keen levels from CF and higher nitrogen prices in the rest of Europe, imported AN remains uncompetitive and there are only limited tonnes available.
PK
PK prices have remained relatively unchanged, despite talk of a significant strengthening of potash levels out of Cleveland.
On the other hand, due to the nitrogen content, NPK's prices have continued to tick higher over the past week.
This continues to make CF's NPK compound range look a very attractive buy and, with the added benefits of a compound over a blend, should remain a consideration for those looking for spring requirements.