12/08/06

NFU Scotland has welcomed today's announcement from Ross Finnie, Environment and Rural Development Minister, that farmers in Scotland will be allowed to use set-aside land for grazing livestock before the end of the set-aside period on 31 August.

Ross Finnie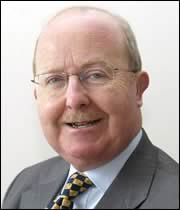 The European Commission approved the derogation yesterday because of exceptional weather conditions.
John Kinnaird, NFU Scotland President, said:
"This derogation is good news for members. The superb weather that we have all been enjoying recently does have some knock-on effects for farming, leading to a lack of feed for animals. It will therefore be extremely useful for livestock to be able to graze set-aside land that would ordinarily be restricted until 31 August.
"All farmers wishing to take advantage of this derogation must contact their local Area Office explaining their need to graze set-aside land."

Set-aside extension sought by NFU to help prevent more field fires


Welcome For Minister's Commitment To Local Procurement


NFUS Hosts Hugely Successful Hill Farms Event