British National Ploughing Championships 2010
2010-09-23
Lincoln will be host to the British National Ploughing Championships & Country Festival on October 9th and 10th this year. A record crowd is expected to attend this amazing two-day event, which is taking place at Grange-de-Lings, near Lincoln.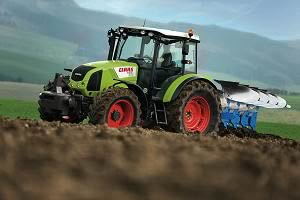 The National Ploughing Championships are a highlight of the farming year and this year is the 60th anniversary of the British Championships. The event features various styles of ploughing – modern tractors pulling conventional and reversible ploughs, three classes with vintage tractors pulling trailing, hydraulic and classic ploughs, and horse-drawn ploughs. Visitors can see displays and working demonstrations of vintage tractors and machinery - the earliest dating from 1915, right through to the 1960s - and an increasingly rare opportunity to see giant steam ploughing tackle at work, where a pair of engines stand one at each end of a field and pull a giant plough between them.

One of the most popular attractions with spectators is sure to be the heavy horses, which gives visitors the chance to watch the majestic horses at work as these magnificently turned out gentle giants evoke by-gone days when farming was an altogether a slower way of life.

With all of this, plus trade stands, machinery demonstrations, shopping and craft stalls, the Championships promise to be a rich mixture of rural arts and crafts, and the chance to see the nations top champions in action.

Ken Chappell, Executive Director of the Society of Ploughmen commented: "This really is a world-class event and it will be a fantastic family day-out! It's very difficult to get the message across of what a great day out it can be – children have a unique opportunity to compare how farming has changed throughout the ages with heavy horses, steam engines, vintage tractors and the modern day equipment. Some of the older generation can still remember these working the fields, and everyone can enjoy the crafts and the huge variety of trade stands and stalls."

Over the last two decades England's ploughing teams have proved to be one of the most successful across the world. Three past World ploughing champions, three past European champions and eight ex-British champions will be taking part in the event this year. The prize they are all chasing? The honour of representing their country in the 2010 World Ploughing Contest, to be held in Sweden.

Only one lady plougher (or should it be ploughwoman?) is taking part this year – sixteen year-old Emma Davenport from Wakefield, West Yorkshire. Emma is one of sixteen young farmers who will be battling for the titles of British Young Farmer's Champion Ploughman on the first day, and also a chance to compete with the other top qualifiers for a chance to take part in the 'plough-off' finals on the second day to find the overall British National Champions.

The support and enthusiasm from companies, is running high and trade stand space has been selling out fast. Bookings are already well ahead and the organisers are already planning to extend the area pencilled in for trade stands. Mr Chappell added, "Fortunately the superb site generously provided by H R Bourn & Son is flexible enough to allow this. We should be able to accommodate all those companies who want to come along and augment the ploughing spectacle with one of the biggest and best trade exhibitions for many years."

Main sponsors of the Championships are Goodyear and Firestone and further support has been given by J R Prescott, S Stacey, Safety Revolution, Yorkshire & Clydesdale Bank Foundation, Yorkshire Agricultural Society, J H Walters and the Lincolnshire Agricultural Society.

The Championships is very easy to find. It will take place on land directly opposite the Lincolnshire Showground on the A15, just north of Lincoln. It will be well signed from major roads in the vicinity.

Further information can be found on www.ploughmen.co.uk or from the Society of Ploughmen on 01302 852469.

County Durham Farm Dispersal Sale - Gatehouse Cottage Farm


New T-Max Tractor Slots into the McCormick Four-Cylinder Range


A1 Tractors – New McCormick Dealer for Central North Yorkshire