2010-07-21
BCPC is delighted to announce the appointment of Tony Pexton, OBE to its Executive Board. Tony is a Yorkshire farmer, overseeing the operation of the family business growing wheat, oilseed rape and vining peas and running a 420 sow herd, taking progeny to bacon. He is also Chairman of NIAB and was Chairman of the Sustainable Arable Link Research and Development Programme Management Committee for Defra until the LINK programme was terminated earlier this year.
Tony Pexton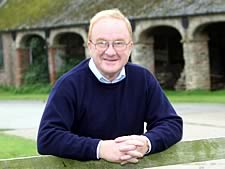 Discussing his appointment Tony Pexton revealed that, "Having practical farming experience, as well as involvement in a range of industry organisations, means I have a knowledge and understanding of UK agriculture and the challenges it faces. In particular my work with the NFU and now NIAB will help me provide informed opinion on current farming issues which I believe will be of value and benefit to BCPC."

Previously Tony was elected to the NFU Council in 1981 and went on to serve as Chairman of the National Cereal Committee from 1987 to 1992 and as Vice-President and Deputy President between 1992 and 2000. He has also served on the Council of the Oxford Farming Conference, acting as Chairman in 2002, and as a Board member of Assured Food Standards, and Chairman of the Assured Combinable Crops Scheme. Between 2002 and 2004 he was President of the Guild of Agricultural Journalists and appointed Chairman of the Farmers Club in 2007. In January 2010 he was appointed Chair of the Yorkshire and Humberside Rural Affairs Forum. In 2005, he was awarded the OBE for services to agriculture.

Stephen Gilbert, Seed Industry Leader and Novelist; 1912 – 2010


Take-All Levels Build Despite Driest Spring for 80 Years


Northumberland Farmer Scoops National Prize