Picston Shaker is the Big Daddy
2010-06-18
This Father's Day welcomes another celebration, as Picston Shaker EX94 celebrates the 150k mark for the number of sexed semen straws produced.
Picston Shaker EX94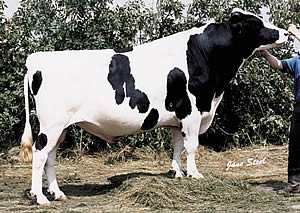 Shaker, nicknamed 'the cheese-maker' for his tremendous components, +0.11% Fat and +0.05% Protein, has impressively now produced over 150,000 straws of sexed semen, as his demand remains as strong as ever. Shaker excels for Lifespan (+0.3), Somatic Cell Count (-9) and Temperament (+1.9).
At a grand 14 years of age, this 99% reliable bull is still a bovine beauty and in extremely high demand from dairy farmers all over the globe – spanning from Italy, Australia, Holland and Ireland.
Volumes of traffic are expected to descend on Chester, as Father's Day card deliveries from across the globe are delivered to the Cogent stud, as Shaker fathers progeny ranging from newly born calves to 12 year old cows. In fact, it is estimated he has over 100,000 daughters worldwide.
As a Dombinator son, and half brother to Picston Shottle, Shaker is from the renowned 60-star brood cow, Condon Aero Sharon EX91. This unique outcross sire with no Blackstar, Mascot, Chief Mark or Belle in his pedigree brought something new and refreshing to the dairy industry.
Picston Shaker daughters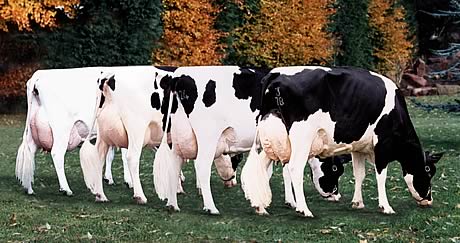 Cogent's Sire Analyst, Simon Moseley adds, 'Breeders have often commented that his daughters develop into some of the best aged cows they have in the herd today – with fantastic udders and tremendous dairy character.'
As an EX94 bull, Shaker's daughters are just as good-looking – with an impressive world record of 20 Excellent first crop daughters and over 1,000 VG or EX registered progeny so far.
Shaker is available at just £10 a straw and £19 sexed.

Early Proven Goldwyn Son with Widespread Farmer Appeal


Skyís the Limit for the UK Jersey with Cogentís Backing


Animat Rubber Dairy Flooring Now Available in the UK