New Job Opportunities, But Few Takers
2009-12-11
With the economy in recession and unemployment reaching nearly three million, it is surprising to find one North East company with plans to expand is struggling to fill key vacancies it is creating.
Elaine Young
Strategic Development Manager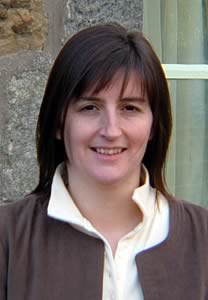 The company in question is rural specialists, George F. White. This year it has increased its workforce by 20% and is looking to recruit a further 7 staff before Christmas. It has also opened a second office in Yorkshire and will be looking to recruit further staff for this and other offices in the New Year. Good news for the local economy – that is, when the company finds the right people to fill the jobs required.
The new jobs range from Receptionists to RICS qualified Chartered Surveyors, so the company is surprised at the lack of interested recruits, across the board. A newly created key role, is that of a Project Manager. Working in conjunction with the Strategic Development Manager, this person will play a vital role in driving the company's future direction. Key tasks will include project management, the management and implementation of systems and reporting procedures and staff training and development. "Alnwick based, this is an exciting role, with good future prospects, and should be attracting considerable interest," says Elaine Young Strategic Development Manager, "however, so far, we have not seen the interest we were expecting."
Elaine points out that the conditions of service are designed to accommodate the needs of today's professional: "Although we have high standards when recruiting, we value our staff extremely highly. We are prepared to be flexible for the right person. So if this sounds like your ideal role but you need to work from home for a couple of days a week or want to look at flexitime, then please talk to us."
In addition to the Chartered Surveyors, Planners and Negotiating positions currently available, George F. White will also be creating additional legal and Chartered Surveying posts. The prime responsibilities of these surveyors will range from Estate Management to Energy to SBM and commercial urban property. As Elaine explains, "Within the next year will be recruiting 15 extra fee earners to achieve our new financial targets and anticipate rapid growth for the next few years. The standard of recruit required is extremely high, however while these are challenging roles, we know from experience that working for a company at the forefront of its industry is also very inspirational and rewarding."
Founded in 1979 George F. White has carved a hugely successful niche dealing with rural clients from the Tees to the Tweed. Its primary aim is to maximise value for clients whether this is undertaking a property sale, finding a suitable tenant farmer, helping obtain planning permission or looking at ways of creating renewable energy. In the past it has been able to attract high calibre staff, including some of the UK's leading experts in Planning and Dispute Resolution and its continued growth means it is now looking to recruit for a range of locations and responsibilities.
The other key vacancies include:
RICS Qualified Chartered Surveyor – Alnwick
Senior Negotiator - Alnwick
RICS Qualified Chartered Surveyor – Wolsingham
Planning Consultant – Wolsingham
Sales Negotiator – Wolsingham
Receptionist/Administrator (maternity cover) - Wolsingham
PA with Farm Secretarial skills - Bedale
Anyone interested in finding out more about Recruitment Opportunities at George F. White can visit the website www.georgefwhite.co.uk or telephone Louie Tate at the Alnwick office on 01665 603231.
George F. White has offices in Alnwick and Tyne Valley in Northumberland, Wolsingham and Barnard Castle in County Durham, Bedale in North Yorkshire and Park Lane in London www.georgefwhite.co.uk.

Planning Decision Boosts Local Economy


Countdown Begins Again for Charity Farmhouse Breakfast 2010


Calving Cameras - Give a Farmer a Good Night's Sleep for Christmas