Nick Brown MP to Visit Field of Opportunity
2009-07-22
With farming leading the country out of recession and having an important role in the management of climate change it is more vital than ever that its workforce is trained to meet the demands of the future.
Nick Brown, Minister for the North East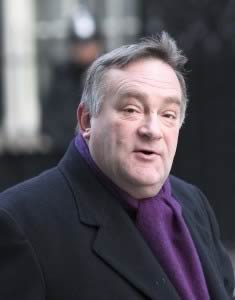 Lantra is urging all farmers and foresters in the North East to take up the £1.2 million available to engage in skills and technology development and see training as having a positive impact on their business profitability rather than simply being a short-term cost.
On Friday 24th July at 9.30am, Nick Brown, Minister for the North East, will visit Tyne Grain Co-operative in South Shields. His aim is to find out more about the innovative development opportunities being offered by LandSkills North East to enhance the region's farming and forestry industries. During his visit he will meet with a number of farmers and rural businesses who have already benefitted from the project.
It is generally acknowledged that most areas of farming are coming out of recession more quickly than other sectors and the economic downturn has had a limited impact on output, with dairy as an important exception. However like many industries farming is changing rapidly and training is vitally important if it is to stay at the forefront of this recovery. A recent study showed that businesses which don't invest in skills are 2.5 times more likely to fail. And in particular the 2008 Labour Force Survey highlighted that workers will need to develop their business and technical skills.
Since its launch ten months ago LandSkills North East has offered a wide range of development activities ranging from Advanced Agronomy, Advanced Animal Health, Suckler Cow Development and other technical events. Funded by LandSkills North East members of the Tyne Grain Co-operative recently returned from a study visit to Germany to see how their Co-operatives run their businesses and how modern plant breeding techniques are being developed. Another funded study visit to Ireland also helped 16 of the region's most progressive suckler cow producers develop their own businesses.
Lantra's National Director for England, Madge Moore points out why training and development is so important to these industries: "The agricultural industry has undergone tremendous restructuring in the last few years and it is encouraging to see that the industry has been acknowledged for the central role it plays in guaranteeing food security, sustaining the environment and safeguarding the landscape. Whilst recognising that farming is a very skilled profession, with a wealth of expertise and experience, farmers of today need to gain new skills and develop existing ones to deal with new technologies and to meet these challenges. This is where LandSkills North East can help farmers through funded support towards cutting edge training and knowledge transfer activities."
LandSkills North East, is managed by Lantra on behalf of One North East and forms part of the Rural Development Programme for England, funded by the European Agricultural Fund for Rural Development and Defra. Over 500 farmers and foresters have made use of the RDPE money with LandSkills delivering in excess of 550 development days.
In the pipeline are events on accounting, resource management to encourage more efficient use of electricity, water and soil nutrients along with working with veterinary practices improving animal health in sheep as well as dairy and beef herds. Lantra will also be working to attract new entrants into farming and forestry including a project with the Country Trust to help farms open their gates to schools and other interested parties in Farming and Countryside Education Days.

UK's Biggest Mixer Wagon Demonstration


Top Chefs Lined up for Kilnsey Show


Another Successful Great Yorkshire Show