Locomotive Cogent Sires on Lameness Avoidance Track
2009-04-16
Reducing lameness should be a top priority on UK dairy farms but the process should start before the cow is even born.
Hugh Pocock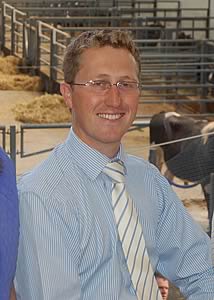 This message from Hugh Pocock of Cogent comes as the industry faces a lameness rate of around 30 per cent and confronts the dual pressures to raise standards of animal welfare and improve farm profitability.
"Lameness is a complex issue with many contributory causes," says Mr Pocock, "but the first step to take in its avoidance is to breed the right kind of cow. If the foot and leg structure is not right, you will be fighting an uphill battle from the start.
"Every breeder should look closely at a bull's linear profile before making any breeding decision and discard any that don't have positive figures for locomotion or for feet and legs.
"Locomotion in particular has become an increasingly important trait and animal welfare organisations are pushing to see it more widely used. Recent evidence shows it is highly correlated with cow lifespan [correlation 65 per cent], clearly indicating it has a large part to play in reducing replacement rates and increasing herd profitability.
"Everyone wants trouble-free cows that are capable of lasting the course, and choosing sires with good locomotion scores will play an important part in achieving this.
"At Cogent, this has always been an important consideration when we are choosing the bloodlines that will breed the next generation of AI sires and we are now reaping the rewards of these decisions.
Middleton Loader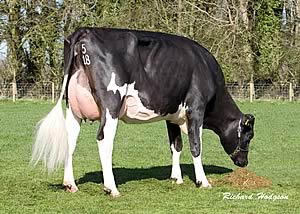 "Three Cogent sires feature in the top 15 of all bulls - UK and international - for locomotion and it is little surprise to us that these are amongst our most popular sires."

Referring to Cogent Loader EX95, the number one living locomotion bull available in the UK with a score of +3.52; Cogent Prestwick, who scores +2.81 for locomotion and Joylan Specialist EX91 at +2.85, he adds: "These bulls also have positive Lifespan Indexes and we are delighted that they have performed so well, improving across the board last week's April proof run.

"Dairy farmers have always wanted easy-care cows that don't tend to go lame, and I would urge them to use the Locomotion Index on a bull's linear profile as an important tool in achieving this goal," concludes Mr Pocock.

Prices: Cogent Loader £24, sexed £42; Cogent Prestwick £16; Joylan Specialist £12.

High Production Dairy Bull Dotson Has it All


Toystory Creates the Buzz in April 2009 Proof Run


Stability at Top of Non-Holstein Dairy Breeds' Rankings