12/11/08
The burden of excessive regulation across all sectors of the agriculture industry continues to thwart the drive towards long-term profitability and security for Scottish farmers and growers.
Jim McLaren,
NFU Scotland President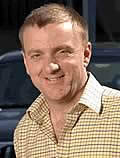 That was the blunt message delivered by NFU Scotland President, Jim McLaren when he addressed the SAC Outlook Conference at Murrayfield, Edinburgh this week.
In calling for a de-regulatory sea change across Scotland, the UK and Europe, Mr McLaren said:
"Excessive red tape is a disease of the Western World, and the agricultural industry is drowning in it. Given that each and every piece of legislation brings with it a separate requirement for enforcement, the regulatory burden heaped on to Scottish farmers is stifling our ability and desire to farm and produce food.
"Every effort must be made to reduce the amount of paperwork that lands on the farm doorstep irrespective of whether it is generated by Brussels, Westminster or Holyrood. We have raised the issue in recent meetings with EU Commissioner Fischer Boel, Prime Minister Gordon Brown and Scotland's First Minister Alex Salmond. All are aware of the problems caused by regulation on our industry, but what we require is definitive action.
"The drudgery of compliance is contributing to the desperately low levels of confidence in our industry. When combined with surging input costs, volatile market prices and concerns over credit and investment, there are some serious issues around the future of food production in this country. Our recent survey of Scottish farmers' intentions for their business suggests that only one in 20 farmers plans to increase production this year, while three-quarters of producers will either maintain or reduce production in the next twelve months. Policy makers must take note.
"The Scottish Government's headline Food and Drink Strategy can only be delivered if the country continues to produce food. The Scottish Government's ambitious renewable energy targets require buy-in from agriculture to secure their success. The environmental aspirations of wildlife organisations can only be delivered by a vibrant and profitable agricultural sector.
"We also need balance, perspective and joined-up thinking in policy making decisions so that strategies do not sit at odds with one another. Ambitious climate change targets are laudable but must only be delivered without impact on our primary production when that primary production is the very cornerstone of Scotland's strategy for food and drink.
"I firmly believe that agriculture is a crucial part of the solution to meeting all these political ambitions but we cannot deliver our part of deal if we have one hand tied behind our back with red tape."

Fair Trade Forum and Farming Union Join Forces


Brian Pack Receives Ed Rainy Brown Memorial Award


Farmers Union Dismay at Pesticides Vote