16/04/08
Pork leg and loin roasting joints are the stars in the latest sales figures which show overall increases of 10% for fresh and frozen pork over the last 12 weeks, according to figures produced by TNS for BPEX.
© J.W. Mettrick & Son Ltd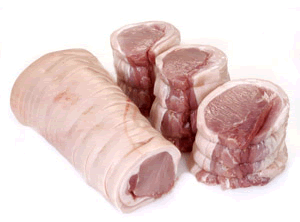 In some retailers, leg roasting joints enjoyed a 33 per cent rise while loin roasting joints were up as much as 37 per cent over the same period.
There was also a small increase in the value of the pork bought at retail and the number of households buying also rose slightly.
BPEX Consumer Marketing Manager Chris Lamb said: "This shows just how strong consumer demand is for pork despite the recent price increases.
"TNS figures show growth in sales in all major retailers over the last 12 weeks. If you look at the last month or even year on year it is showing the same upward trend.
"The month of March, when compared with last year, showed a huge growth in roasting joints.
"This is great news for the industry as it means the demand is still there for English pork.

Ongoing Fight for Pig Industry


Still No Resolution as Pig Crisis Worsens


Eating Pork - A Quality Experience