18/09/06
New HE-VA front linkages from OPICO Ltd with lift capacities of 3.6 and 5.5 tons, with and without pto, are now available for MF 6485, 6490, 6495, 7485, 7490 and 7495 models.
HE-VA front linkage for MF tractor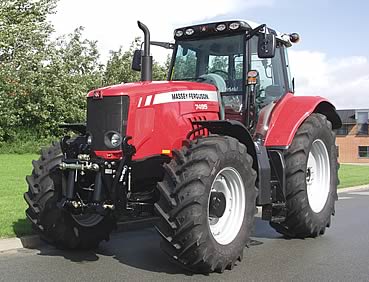 The linkages have long side plates that give added strength to the linkage and tractor chassis, say OPICO.
An eccentric pin design allows three link arm positions to suit the job in hand, while the "VFS" vertical fold system allows the link arms to be folded vertically when not in use for added manoeuvrability and safety.
Prices are as follows:
3.6 ton, £2148 or £4356 with pto; 5.5 ton, £2825 or £5033 with pto.
A complete range of accessories is available including front shock absorber, front double acting services and weight blocks,

Opico Grain Dryer allows Flexibility for Cumbrian Farmer


Opico designed for grassland success


Landini Tractors Powerfarm 'Stockman' 95


New Holland Powers Ahead