2010-12-13
At the recent 47th BCPC Annual Weed Review chaired by Mr David Parish, Agronomist, NIAB TAG, and held at the PGRO, Peterborough, a key focus was new herbicides and the problems faced with getting good control of black-grass now and in the future due to rapidly increasing resistance.
Black-Grass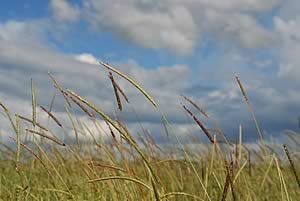 Results were presented from a practical field experience survey, conducted by 34 agronomists, on 21 new herbicides that had been introduced onto the UK market since 2001. A summary was given of extent of use, key benefits, disadvantages and the likely future of the products in the market place. Although a large number of new herbicide active ingredients have come to the market since the BCPC survey in 2000, very few are derived from brand new chemical groups and many are from Group B (ALS inhibitors) which experience major problems of resistance.
The survey concluded that there is an urgent need for new products with new modes of action, particularly on grass weeds such as black-grass, as well as new products for use in break crops, especially pulses. Both resistance and new legislation were contributing to the reduction in the amount of products available for use and this is a major concern to the industry.
A further presentation also focussed on resistance problems in black-grass and the ever-increasing importance of cultural control. Product withdrawals are now threatening the technical sustainability of continuous autumn-sown cropping systems, particularly where establishment methods and/or drilling dates have resulted in heavy reliance on chemical black-grass control.
With no new herbicide modes of action in prospect in winter wheat – at least in the medium term – some farmers are having to opt for cultural control measures such as ploughing and/or spring cropping. And as resistance in black-grass to Atlantis (iodosulfuron + mesosulfuron) continues to increase, integrating chemical and cultural control measures for black-grass control, particularly in winter wheat is becoming increasingly important. What does seem evident is that herbicide resistance is tending to build more slowly in low, rather than high, weed infestations. Therefore it is important to ensure that black-grass populations are reduced to a level where pre-and early post-emergence herbicides provide the greatest percentage reduction in seed return. At high populations even very good control of plants can still result in appreciable levels of seed return because of changes in the level of intra-plant competition. (NB: at low populations plants produce more heads per plant). So the long-term aim must be to reduce the black-grass seed bank.
The requirements of the Water Framework Directive (WFD), in relation to pesticides, were also addressed during the Review. It identified that the greatest compliance risks relate to meeting objectives of the Drinking Water Protected Areas (DrWPAs) and that farmers needed to have a better understanding of the pathways for pesticides getting into water and how to minimise problems. It also identified a need for more research into understanding catchment characteristics and the mechanics of how pesticides get into water. In the medium term, meeting the requirements of the WFD may lead to further restrictions in herbicide use, unless tools can be delivered that successfully reduce amounts in drinking water.

BCPC Highlights Success of First CropWorld Event in London


National Wheat Growing Improvement Initiative Launched


North Korea Faces Serious Cereal Deficit