Farmers Advised to Use Winter for Knowledge Transfer
2010-11-09
With the harvest safely in, and the clocks changed, Vicky Anderson, the North of England's foremost independent agricultural trainer is urging farmers to use the dark winter nights to get ahead and get the training they need to develop their businesses.
Vicky Anderson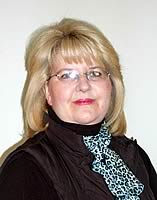 From now until potentially 2013, through LandSkills North East she is offering a wide range of courses with support and funding of up to 70%.
The aim of LandSkills North East, which is managed by Lantra on behalf of One North East, is to support the growth of existing agricultural and forestry businesses with relevant training and skills development. The project offers up to 70% funding to assist with all types of knowledge transfer activities from general business skills through to technical training and advice on animal health and resource management.
Since being launched in October 2009 over 2511 people have been beneficiaries through a diverse range of training programmes. Working with Vicky Anderson Training, LandSkills North East wants to ensure that hundreds more rural practitioners benefit from practical, technical and management courses.
Current courses all of which are listed on www.vatraining.co.uk range from Dry Stone Walling to Sit On ATV, Manual Handling and Forklift Driving, to Artificial Insemination, Rabbit & Mole Control and Cattle Foot Trimming, Nutrient Management, IT for Business and Integrated Crop Management.
Vicky explains, "It is vital that farmers keep themselves and their workforce up to date in order to move their business forwards and to pass on knowledge. We are finding this particularly useful for young people who may not want to carry on with school or college but who still want to learn new skills and for people who want to broaden their skill set to make themselves more employable. For instance, milkers who finish early in the day could still earn money doing another job on the farm."
Skills development is also vital to ensure that farms and their employees are compliant with current legislation. Vicky has found for instance that many employers are currently unaware that anyone under the age of 28 must now have a certificate in order to drive a trailer.
Another barrier to people seeking training in rural areas can often be the distances involved, however there is complete flexibly and where possible courses are arranged within close proximity of the work place.
LandSkills Project Manager Peter Nailon explains: "Vicky Anderson Training is a well established professional training provider who is delivering a wide range of training activities at locations across the region. This fits with our aim to take training to the people rather than people having to travel to urban centres for training."
LandSkills North East managed by Lantra Sector Skills Council on behalf of the Regional Development Agency, One North East, is part of the Rural Development Programme for England (RDPE) which is funded by Defra and the European Agricultural Fund for Rural Development.

Agricultural Property Auction Report


Lantra Search for Farming Ambassadors


New Skills Standards for Crofters and Smallholders