Agricultural Property Auction Report
2010-11-02
C & D Property Services held a very successful and well attended property auction on Thursday 28th October 2010 at the Memorial Hall, Longtown.
Hillhead, Bailey, Near Carlisle, Cumbria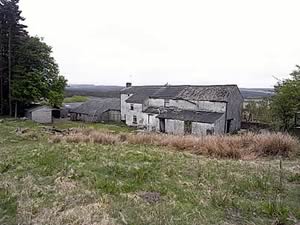 The first property offered was Hillhead at Bailey which comprised a 3/4 bedroom farmhouse in need of renovation and traditional buildings with land extending to approximately 15.4 acres (6.2 hectares). This Lot was offered with an auction guide price of £150,000 and following competitive bidding was sold for £178,000.
An upland agricultural holding know as Grassfield at Nenthead near Alston extending to 409 acres (165.5 hectares) was offered for sale next in Six Lots. Lot 1 comprised a traditional 5 bedroom farmhouse in need of modernisation and repair with a range of traditional buildings and land extending to approximately 8.1 acres (3.7 hectares). This lot sold for over the guide price at £198,000. Lot 2 sold for £165,000 comprising 54.4 acres (22 hectares) of meadow and grazing land with a useful sheep shed. Lot 3 comprised 272.6 acres (110.3 hectares) of freehold and leasehold fell land with shooting rights and greatly exceeded the guide price of £95,000 to eventually sell for the sum of £125,000. Lot 4 sold for £29,000 comprising 2 blocks of woodland and grazing land extending to around 16.9 acres (6.84 hectares). The Old Battery House (Lot 5) was bid to £170,000 but was not sold at auction and remains available for sale by private treaty although the vendor will consider offers for 33 acres of grazing and fell land. The Old Battery House comprises a smart one bedroom barn conversion with conservatory, open views and ample room for a large extension. The house has an excellent 3 stable block and land extending at around 41.8 acres (16.9 hectares). Lot 6 comprising 15.04 acres (6.1 hectares) of accommodation land was bid to £25,000 at auction and was sold after the sale at an enhanced figure.
The next property offered was Oakbank at Longtown which is a desirable residential and arable farm of around 266.4 acres (107.84 hectares). Oakbank is a spacious 4 bedroom farmhouse with a smart 2 bedroom annexe, a detached 5 bedroom cottage and a good range of traditional and later built buildings. The holding includes some excellent arable land together with permanent pasture and a significant area of short rotation willow coppice. Lot 1 comprising the farmhouse, buildings and around 60 acres was bid to £695,000 at auction and sold after the auction at an enhanced figure. Lot 2 comprising 62.22 acres (25.18 hectares) of good roadside arable land was competitively bid to a figure of over £8,000 per acre to eventually sell for the sum of £500,000. Lot 3 comprising 142.4 acres (57.6 hectares) of arable and willow coppice land with barn sold at auction for £605,000 (£4,247 per acre). Lot 4 being the 5 bedroom cottage with garden and paddock extending to 1.66 acres (0.67 hectares) was bid to 195,000 at auction and sold after the auction for an enhanced figure.

Lantra Search for Farming Ambassadors


New Skills Standards for Crofters and Smallholders


Practical EID Application & Winter Feeding