Oisin Murnion is New National Beef Association Board Chairman
2010-08-20
The NBA's national Chairman, Christopher Thomas-Everard, ended a successful, two year term at the head of the organisation yesterday.
Oisin Murnion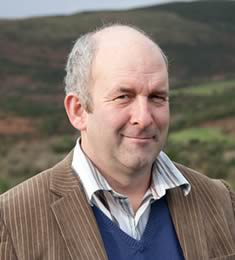 He is replaced by Oisin Murnion who over the past two years has been the Association's Chairman in Northern Ireland.

Oisin has welcomed his appointment by the NBA's Board of Management saying he appreciates this unique opportunity to take the beef industry, and the Association, forward in all parts of theUK. He is the first member from Northern Ireland to take on the role of NBA national Chairman and Chairman of the Board of Management.

Christopher took over as NBA Board Chairman, initially for a one year period, in July 2008, but his analytical abilities, especially on TB and climate change issues were considered so useful it was agreed he should continue in his role for a second annual term.

The NBA has worked since its inception 12 years ago to consolidate its financial position and raise the level of its political influence, and the board feels it is now very close to being able to map out the route that will take the Association to a new and much higher level," explained NBA Board Director, Mike Powley.

"Oisin Murnion will chair the NBA through the period in which these plans are finalised and then we will take these to the membership for approval."


Christopher Thomas-Everard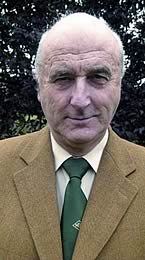 "The Association is grateful to Christopher for his steady leadership which contributed hugely to its recent, most welcome, lift in membership and the development of closer relationships with important industry and government bodies."

"His efforts on TB eradication and climate change will be remembered most. Christopher refused to accept that TB could be reduced, never mind eradicated, through cattle movement controls alone – and so he steps down knowing that the Coalition Government's recent consultation on an English badger cull brings a more effective approach to overall TB reduction much closer."

"On top of this he quickly identified that the contribution cattle make to climate change through methane is almost completely neutralised by the ability of the pasture they graze to soak up huge tonnages of carbon that would otherwise add to the pressures climate change is creating."

"The NBA wishes Christopher well, and hopes he enjoys his well earned rest. He can be assured that the Association will be just as determined to build on his efforts under his own chairmanship – and that its defence of beef production from attacks led by misinformed sections of the anti-climate change lobby will be just as robust," Mr Powley added.

Blelack Angus Sell Top Herd Sire Peter Pershore to Shadwell Estates


Blelack Elijah Wins 2010 All-Ireland Angus Championship


Record Order for UK Aberdeen Angus Genetics to Brazil