Farming Leaders Meet With Treasury Chief
2010-07-29
The farming leaders of NFU Scotland and NFU England and Wales have met with the UK Government's Chief Secretary to the Treasury, Danny Alexander MP in London yesterday to discuss the central role that rural businesses continue to play in the nation's economic recovery.
NFU Scotland President
Jim McLaren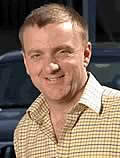 While the Unions fully expect tougher economic conditions for farming, their respective Presidents, Jim McLaren and Peter Kendall discussed a number of areas with Mr Alexander in which they believe Treasury can help stimulate and sustain economic activity and investment in rural areas. It was also an opportunity to hear first hand about the scale of budgetary cuts and how these are likely to affect Defra and its operations.
Speaking after the meeting, NFU Scotland President Jim McLaren said:
"Despite the general gloom created by the current financial situation, it is reassuring that the door of the Treasury remains open to the farming industry to discuss how current or future measures may affect farming and food production.
"The agricultural sector is not immune from the impact that the Treasury-led budgetary cuts will have on all industries but this meeting allowed us to investigate if all opportunities to either stimulate farming businesses or strip out unnecessary costs or damaging taxation are being explored.
"For Scotland, a key issue remains the devolution of the animal health and welfare budget and that is something we were keen to raise today. While animal health and welfare policy is devolved, the budget still remains with Defra at a time when Treasury is set to reduce their budget by one third. And with cost and responsibility sharing with regards to animal health on the agenda both north and south of the Border, it is essential that the loss of £1 billion from Defra's coffers will not impact on a fair share of the animal health budget coming to Scotland.
"Rural transport is also a key issue for Scotland and it was good to hear more detail on the potential for establishing a fuel duty regulator (FDR). The prospect of a trial in rural areas of a reduced rate of fuel duty would be welcomed by all that live and work in the countryside. There is real merit in examining the options for a regulator as changes to fuel duty could make a major difference to small businesses and rural populations at a relatively low cost to the Treasury.
NFU President Peter Kendall said:
"With the deficit as it is, and the need to slash public spending, I really appreciated the chance to meet Danny Alexander and put the case for farming. I stressed how we're at the heart of this enormous challenge. We're part of the biggest manufacturing sector in the UK - worth £22bn a year - and are determined to play our part in the economic recovery. Key to that, though, is having a policy and tax framework that enables us to compete, to make profits and to invest for the long term.

"I don't envy Mr Alexander and his colleagues the difficult balancing act they face, but I'm confident that the Coalition Government recognises the critical role farming plays across a whole range of policy fields. We've already seen commitments that will bolster the sector's competitiveness - plans to get rid of burdensome red tape for example and the Science Minister stressing that R&D is at the core of getting the country back on its feet.
"But we also need the Treasury to watch for unintended consequences of tax simplification; it would be a real disincentive to investment if the farming partnerships that make up the bulk of our sector end up being disadvantaged by measures which are aimed at boosting business."

Yorkshire Dales Farmer Network Gathers Pace with Specialist Meetings


Tenant Farming Forum Announces New Chair


New Modern Apprenticeship in Agriculture Now Available