Tenant Farming Forum Announces New Chair
2010-07-07
Scotland's Tenant Farming Forum (TFF), which aims to promote a healthy tenanted farm sector in Scotland, has announced that its new independent chairman will be Professor Phil Thomas.
Professor Phil Thomas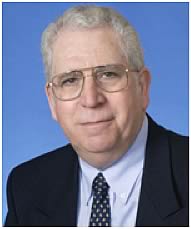 Professor Thomas is a well-known figure in Scottish agriculture and was Chief Executive and Principal of SAC during 1990 to 1999. He currently holds a number of public and industry body appointments and is director of a consultancy and research firm. He will take up the TFF chairmanship this autumn.
The retiring chairman of the influential forum, made up of organisations representing both landowners and tenants, is Jeff Maxwell. Commenting on the appointment, Mr Maxwell said:
"I am delighted that Professor Phil Thomas has been appointed to be the independent chairman of the TFF following my retirement in October. He will bring characteristic good sense to the role and ensure that debate is constructive in furthering the TFF's purpose to help build a prosperous tenant farming sector in Scotland.
"He comes with considerable experience of Scotland's agriculture and land use sector and is fully aware of the challenges and opportunities that the rural communities of Scotland face in securing their future.
"I wish Professor Thomas and the Forum well in the coming months as they continue to develop with the Scottish Government the important changes in Agricultural Holdings legislation. These are required to give greater access to land while at the same time securing the mutual and separate interests of both tenants and landlords."
Professor Thomas added:
"The TFF plays an important role in promoting a vibrant tenanted farming sector in Scotland. It makes a crucially important contribution to facilitating common understanding and promoting the common interests for tenants and landowners. I am very honoured to be appointed to the TFF and very much look forward to being involved in its work."
The primary purpose of the Tenant Farming Forum is to help to promote a healthy farm tenanted sector in Scotland.

New Modern Apprenticeship in Agriculture Now Available


Farmer to Steer £1.5m Funding Programme


Northumberland Farmers Visit Farm of the Future