June 22 Budget Comment from George F. White
2010-06-23
Rural specialists George F. White have given a favourable response to yesterday's budget.
Hugh Fell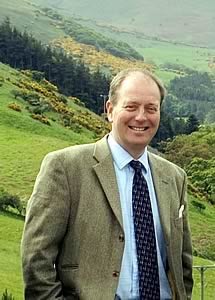 Managing Partner, Hugh Fell comments,: "As far as our rural clients are concerned, the entrepreneurs relief at 10% extending to the first £5 million is a significant boost for genuine small family businesses and is far more generous than anyone night have anticipated. In addition, the Capital Gains Tax rise to 28% is far less than people had feared and is likely to maintain if not increase interest in investment on land as a means of having wealth in a secure asset. Since it is not going to suffer a heavy tax burden we are likely to see a significant increase in contract farming as opposed to letting out land.
In the coming weeks we will see more property coming onto the market from those people who have been holding back on selling their land until after this budget."
The impact on the residential property market is also likely to be equally positive. The firm's Head of Property Tim Hawe agrees, "Capital Gains tax rises were expected to be much higher. This increase while not ideal, is nowhere the disaster we were expecting and therefore I do not believe will have a significant impact on the property market. The VAT increase from 17.5 to 20% was highly predicted and again not a measure that will unduly upset the property market.
The Public sector pay freeze for earning over £21,000 equates to a pay cut. With over 65% of the workforce in the North East being employed in this sector, this will have an impact within the area. But again we are not expecting this to unduly affect the property market, other factors such as mortgage rates remaining low and interest rates remaining low will more than outweigh a pay freeze for the vast majority of people.

Overall despite having grave reservations about this budget for the property market, the overall affect is fairly limited with no policy directly affecting the property market. My hope is that now we have clarity over where, when and how the cuts will be made, it will mean that as an industry we can move forward and regain a lot of the confidence we saw coming back into the market in early spring. Money is still cheap, mortgages are slowly becoming more available, the property market is ready to move forward."
George F. White has offices in Alnwick and Tyne Valley in Northumberland, Wolsingham and Barnard Castle in County Durham, Bedale in North Yorkshire, Shiptonthorpe near York and Park Lane in London www.georgefwhite.co.uk.

Yorkshire Freehold Farm for Sale - Mowthorpe Farm, Hackness


Farming Opportunity in Redesdale - Raylees Hill Farm


Julian Smith MP Supports Yorkshire Young Farmers County Show