Steyr and Case IH Gain Market Share Across Europe
2010-02-19
Despite difficult economic conditions - the European tractor market dropped around 17% in 2009 - the Steyr and Case IH brands managed to achieve an estimated increase in market share of nearly 1%.
Case IH and Steyr are on track for success in Europe.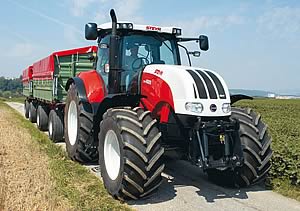 The order situation for the agricultural machinery sector of CNH was quite satisfactory as a result. However, the tense situation in the construction industry still took the edge off the consolidated group result overall.
"In 2009 the global financial and economic crisis did not spare the agricultural sector. Investment finance for large farming operations in Eastern Europe became far more expensive, for example. Despite this, with Case IH and Steyr we were still able to increase our share in Europe and achieve a profitable financial result", is how Andreas Klauser - President and CEO of Case IH & Steyr worldwide - analyses the situation on the tractor market. "However, continued caution with building projects still has a major effect on our construction machinery sector."
Case IH and Steyr are on track for success in Europe.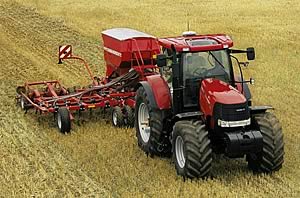 Top ranking in Europe
Steyr and Case IH tractors are in excellent position in Europe. Case IH is already one of the top 3 tractor brands in Europe and managed to produce the largest gain in market share in 2009. Steyr maintains its undisputed first place in Austria.
With their tractors and harvest machinery, Case IH and Steyr deliver precisely what European farmers, foresters, contractors and municipalities need – from low fuel consumption and easy-to-use continuously variable transmission technology through to automated operating sequences and satellite-guided advanced farming systems.

Festival of Farming Cancelled


John Deere Dealership JE Buckle Engineers Celebrates its 40th Anniversary


New John Deere Baler Range for 2010