Permits for Metal Detecting on Farm Land?
2009-11-26
Rural specialists George F. White are calling for a debate on whether an entry fee or permit could be a way of managing the metal detecting phenomenon.
Nigel Foster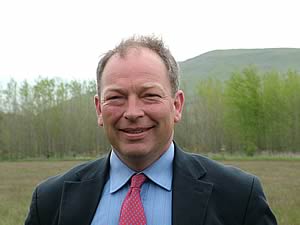 As has been highlighted in the news this week, metal detecting is more popular than ever. And with treasure hunter Terry Gilbert reputed to be in line for a seven figure sum for a hoard of Anglo-Saxon gold he found earlier this year, the trend looks set to continue. While landowners stand to take 50% of any treasure found, they also have the potential challenge of large numbers of people digging up their property.
Metal detecting has been rising in popularity since the 1970's and testament to ever improving technology, 98% of metal objects are currently found in this way. Under the 1996 Treasure Act, any objects found are valued by the Treasure Valuation Committee with payments divided equally between the land owner and the finder. Even if an object is not declared a 'treasure', this tends to be the accepted norm.
This obviously gives impetus to farmers, landowners and treasure hunters to make an agreement before any detecting takes place. In addition, as a valuation may be less if the finder hasn't sought permission from the landowner; a permit ensures this has been done. Indeed, some land already requires a permit for example all treasure hunting on our foreshores requires a free permit from the Crown Estates however introducing fee paying permits on private land is a new idea.
Nigel Foster of George F. White comments, "Recent press reports on spectacular finds are likely to inspire a new generation of treasure hunters. Many land owners, stand to benefit not just financially if treasure is found but also because they may find out more about the history of the land itself. However they need to balance this with the fact that there may be increasing numbers of people on the land which can be difficult to manage during key times like harvest. Looking at charging a fee for a permit is potentially a way for landowners to be able to know who is on their fields as well as adding a small stream of extra income. By advertising these permits treasure hunters will know they are welcome and they will get the optimum valuation on finds as they have full permission to be on the land."
For people who have been inspired to give metal detecting a go, one of the best sources of information is The National Council for Metal Detecting website www.ncmd.co.uk. As Nigel advises,"For anyone who is interested in finding out more about treasure hunting and what it entails whether they are a farmer or a metal detector I would direct them to this site. It contains details on the history of metal detecting, how to find a good site and the current law on claims as well as a Code of Practice and free liability insurance for their members."
Anyone interested in discussing the idea of diversification into this area can contact Nigel Foster at the Bedale office of George F. White on Tel. 01677 425301.
George F. White has offices in Alnwick and Tyne Valley in Northumberland, Wolsingham and Barnard Castle in County Durham, Bedale in North Yorkshire and Park Lane in London www.georgefwhite.co.uk.

Farmers Advised to Take the Tractor to the Playground


Dorset Dairy Farmer Spots Endangered Butterflies on his Farm


Cross about Compliance? - Cross-Compliance Rules