2009-08-21
First-year ex-farm harvest results for a major new bread-making wheat variety launched earlier this season have reinforced those seen in trials from previous years.
This year's harvest quality results from commercial crops of new milling wheat Gallant have reinforced those seen in trials in previous years.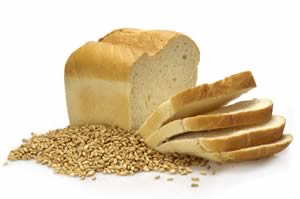 According to Mark Smith, grain director for Saxon Agriculture, as well as producing grain specific weights of 77-80 kilogram per hectolitre, new Gallant winter wheat has achieved Hagberg levels of 330-400 from farm-grown crops sampled this harvest.

These compare with a minimum specific weight requirement of 76 kg/hl often used by buyers, and a minimum of 250 Hagberg often required by millers. High Hagbergs are required to prevent dough becoming too sticky.

Results come in alongside Gallant grain protein levels of 12-14% this harvest, says Mr Smith, and a couple of yields for farm crops grown for milling in excess of 11 t/ha.

"Yields have been very good so far," comments Mr Smith. "One sample of Gallant produced 12-12.3% grain protein. Since then we've had protein as high as 14%. If it is over 12% it still gets banded into the top tier of milling wheat. Nothing as yet has been below 12%, which is good news."

Although Mr Smith admits the number of commercial Gallant crops has been relatively limited this season – as most crops have been grown for seed – he confirms that Gallant is being sent for milling. "We've had about six samples through the lab. A lot has gone already for delivery to five or six millers."
According to Robert Hiles of Gallant breeder Syngenta Seeds, by reinforcing previous years' trials findings these latest results should give growers extra confidence in how commercial crops of Gallant can perform.

"Over the three very different growing seasons of 2006, 2007 and 2008, Syngenta trial results showed Gallant consistently averaged above 250 Hagberg and gave a mean protein content of over 13%," Mr Hiles explains.

"Not only is Gallant classed as a Group 1 variety by the National Association of British and Irish Millers but it has the top yield figure among nabim Group 1 varieties on the HGCA Recommended List.

"With a UK treated yield figure equating to 10.6 t/ha, it can clearly produce very high output, so it is important that agronomy is geared towards this. Grain protein levels shouldn't be a problem but growers must still ensure fertiliser inputs are matched to its yield potential and site fertility to meet end market needs."

According to Mark Smith, the combination of yield, quality and early maturity in Gallant means there is no reason why it couldn't become the dominant Group 1 variety if it performs.

"Group 1 has been crying out for a new variety to come along. The timing of it is perfect. The encouraging thing is nabim rated it as Group 1 straightaway," Mr Smith concludes.

BCPC Urges Minister to Challenge Brussels on GM Legislation


The Lurking Menace of Weeds


Final NIAB Take-All Assessments Confirm Serious 2009/10 Second Cereal Risk