A Farmer's Life for Me - Northumberland Farm Tenancies
2009-06-09
George F. White have today announced that they are offering two farms in Northumberland under Farm Business Tenancies and, "We are expecting a huge amount of interest, as farms such as these hardly ever coming up for renewed tenancy," says letting agent George F. White.
Bavington Hill Head Farm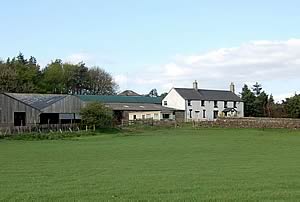 The tenancies of the 442 acre Bavington Hill Head Farm in Capheaton and 502 acre Dunshiel Farm in Elsdon both provide excellent commercial mixed farming opportunities. Both farms are being offered for a 10 year FBT with a break clause after 5 years. The Closing Date for tender is the 17th July with the agreements commencing from November 2009.
On hearing of these two farms George Dunn, Chief Executive of the Tenant Farmers Association said "I am extremely pleased to see these two opportunities coming to the market. Given the huge advantages of the landlord/tenant system for both land owners and farmers and the benefits for the wider agricultural industry, it has been frustrating that so few holdings have been available to let in the private sector in recent years. This is despite significant reforms to the landlord tenant system in the mid 1990's aimed at encouraging more land to be let. I would urge all owners of agricultural land, who do not want to farm themselves, to take advantage of the fantastic benefits that tenancies can bring".
Bavington Hill Head Farm is a productive livestock farm in a stunning location. This property stretches over 442.67 acres of grassland with rough grazing and up to 200 acres of ploughable pasture and includes several existing livestock buildings. The tenancy includes the five bedroom farmhouse with its delightful views over the Northumberland countryside. Pretty Kirkwhelpington village is only 5 miles and the lively market town of Hexham only 15 miles making it a wonderful location for a family home as well as a thriving business.
Dunshiel Farm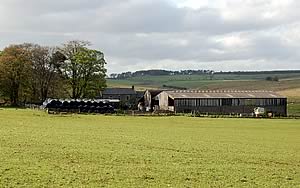 Dunshiel Farm, the larger of the two is located on the edge of Elsdon village is a well balanced livestock farm stretching over 502 acres in the Northumberland National Park. Already a working farm, Dunshiel provides the incoming tenant with a commercial business right from the outset of their new tenancy. The pasture and rough grazing land is capable of supporting up to 60 cows and 1000 sheep and the existing flock is available for purchase from the present tenant. The farm has several outbuildings and good livestock buildings. The traditional stone built farm house at Dunshiel has three bedrooms and an adjoining two bedroom cottage will bring in extra income as a holiday home.
" Good farm units like this are very few and far between and both of these farms provide an excellent opportunity for someone to either enter farming for the first time, or for an existing business to expand their current operation. They have come up for rent because the existing tenants are retiring or moving elsewhere. They are both traditional mixed farms and provide viable enterprises to make a good living" comments Robert Moore of George F. White.
There are open viewing days at both farms, Dunshiel the morning of the 23rd of June and the morning of 7th July from 8.00am until 12noon. Bavington the same dates from 2:00pm until 6pm. Anyone interested in obtaining further details or who would like to attend the viewing dates should contact Robert Moore at the Alnwick Office of George F. White on 01665 603231.
The closing date for tender is 17th July and tenancies will begin on 11th November 2009.
George F. White has offices in Alnwick and Tyne Valley in Northumberland, Wolsingham in County Durham, Bedale in North Yorkshire and Mayfair in London www.georgefwhite.co.uk.

Cumbrian Stockrearing Farm Goes Under the Hammer for £1.3m


BBC Broadband Survey Backs-Up CLA's Call


Tenant Farming Forum Continues to Make Progress