23/10/08
NFU Scotland is calling on its members to help calculate the true cost of the credit crunch and rising input prices on the nation's farmers.
NFU Scotland's Chief Executive
James Withers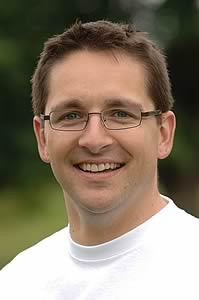 Farmers have been lumbered with huge hikes in the costs associated with fertiliser, fuel and animal feeds in the past year. Now added to the list of financial burdens is the increasing cost and difficulty of securing credit for a farm businesses as the credit crunch impacts on the agricultural sector.
A questionnaire entitled 'Credit Crunch and Input Costs – The Impact on You' will be distributed to members this week and will be lodged on the NFU Scotland website for all farmers to complete.
Responses to the questionnaire will help inform debate when NFU Scotland discusses the credit crunch at it annual council meeting in Perth next week. Scottish Government has also asked NFU Scotland for help in assessing the impact of the credit crisis on Scottish farmers and crofters.
NFU Scotland's Chief Executive James Withers said: "The credit crunch has dominated headlines for the past month and we need to get a handle on how this is impacting at farm level. In addition, the Scottish Government has asked NFUS to feed in views on how it is affecting agriculture. In response, we have produced a short survey that is designed to ascertain the current difficulties with, and increased costs of, securing credit in the current financial climate.
"However, we want this survey to do much more. At the same time as talking to Government about the impact of the credit crunch, we want to raise the profile of increased costs on all sectors of the industry and its impact – and we need the help of farmers.
"It doesn't matter if you are a large or small producer, tenant or owner occupier, cereals or livestock, established business or new entrant. Your costs will have soared this year and your finance arrangements have probably changed. By taking 10 minutes to complete the survey, NFU Scotland will have a clear snapshot of the true difficulties facing farmers and will be taking those facts and figures straight to the door of the Scottish Government." Ends
The questionnaire 'Credit Crunch and Input Costs – The Impact on You' is available on the front page of the NFU Scotland website: www.nfus.org.uk

NFU Scotland Back on European Stage


Livestock Key to Hills and Uplands States Report


NBA in Defence of Beef's Carbon Footprint