02/10/08
NFU Scotland are back in Europe representing the interests of Scotland's farmers and crofters ahead of crucial decisions on the Common Agricultural Policy (CAP), due to be taken this autumn.
NFU Scotland President Jim Mclaren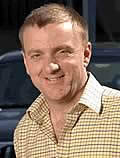 Following NFU Scotland's meeting last week with EU Farm Commissioner Mariann Fischer Boel, the Union is back in Brussels attending the Copa-Cogeca Congress. Copa-Cogeca is an umbrella organisation representing the interests of farming unions and agricultural co-operatives respectively. The Congress, which marked Copa-Cogeca's 50th anniversary, featured key speakers such as Commissioner Boel, French Agricultural Minister, Michel Bernier and US ambassador to the EU, Kristen Silverberg. Around 700 delegates from around Europe are attending.
Speaking from Brussels, NFU Scotland President Jim Mclaren said:
"These are key times for EU agriculture and decisions on the shape and delivery of CAP support are looming large. We are working hard to ensure that the views of Scottish farmers and crofters are heard both in public, at events such as this, and behind closed doors in our meetings with key politicians and officials.
"This congress has focussed on the future for agricultural policy in Europe. As a Union, our members have given us a very clear steer as to what outcomes we desire from the current health check of the CAP due this autumn. We have also taken soundings from our membership on what Scottish agriculture will require from Europe in 2013 and beyond.
"This European gathering has also provided us with a fantastic platform to meet and engage with politicians, commission officials and fellow farmers from around Europe on the most pressing issues for Scottish farmers. We need the support and understanding of others to turn around current plans for the electronic tagging of sheep and the withdrawal of key pesticide products. The potential costs to Scottish farming of both proposals are colossal and unwarranted. This event has reassured us that we have a growing band of allies on these issues and we will make the most of every opportunity to secure the help of others to have these proposals overturned."

Livestock Key to Hills and Uplands States Report


NBA in Defence of Beef's Carbon Footprint


A Little Known Fact About Agriculture's Carbon Footprint