24/07/08
The appointment of a new chairman to the Potato Council is an important step forward for the industry in these times of change. Allan Stevenson, who takes office from 21 July 2008, also becomes a main Board Director of Agriculture and Horticulture Development Board (AHDB).
Allan Stevenson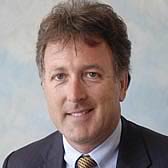 Allan Stevenson is a director of his own arable farming company which specialises in high quality pre-pack potatoes; he is a qualified chartered accountant and has a wealth of commercial management and corporate governance experience.
Dennis Heywood, who has been acting as the interim chairman, has stepped down and resumes his duties as an independent board member of the Potato Council.
AHDB Chairman John Bridge said: "I am delighted to have someone of Allan's calibre joining the AHDB and Potato Council Boards. We are going through a period of massive change as we build a new more efficient levy board structure and I look forward to his contribution to this process.
"I thank Dennis Heywood for his tremendous work since February when he agreed to temporarily step in as interim chairman of the Potato Council."
Potato Council Chief Executive Helen Priestley said: "The British potato sector is under threat from EU competition. It faces significant challenges such as the reduction in available pesticides and managing soil and water issues. It also must promote the positive nutrition profile of potatoes and fight against rice and pasta for its place in young people's diets.
"My team and I look forward to working with Allan in shaping the strategies to best deploy levy funds to meet these challenges".
Notes:
Allan Stevenson
Allan Stevenson was born into a farming family and spent his early years as a student on the farm before moving into the world of business and finance. He has a Business degree from Edinburgh University and is a qualified Chartered Accountant whose early career involved a number of positions as Marketing Director, Commercial Director and Managing Director for various food service, engineering and manufacturing companies. Allan then became Group Finance Director, at EC Harris Group, a global consultancy firm in real estate capital projects. In 2005 he became a Non-Executive Director at Cobra UK (Holdings), a satellite and home automation technologies company and up until 2008 he was Non-Executive Director and Chair of the Remuneration Committee at DEGW Plc, an international workspace design consultancy.
Allan has several current positions, primarily as Director of his own arable farming company, Luffness Mains, in East Lothian, which he has been involved in for over 23 years. The company specialises in high quality pre-pack potatoes for Tesco, and was awarded the Tesco/Greenvale Scottish Potato Grower of the year in 2007. It is a LEAF Marque accredited farm. Allan is also a Governing Board member of the Scottish Crop Research Institute, chairing the Audit Committee, and a Non-Executive Director at the Royal Scottish Agricultural Benevolent Institution and Chairman of the E C Harris Group Pension Scheme.

Appointment process
The recruitment process followed the rules for public appointments. The panel included AHDB Chairman John Bridge and an assessor from the Office of the Commissioner for Public Appointments (OCPA). The appointment was made by Ministers in Defra, the Scottish Government and the Welsh Assembly Government and is for a period of four years.

The Potato Council
The Potato Council Works towards making the British potato industry more competitive and helps stimulate use of the GB potato crop in home and export markets. It is a wholly-owned subsidiary of the Agriculture and Horticulture Development Board. For further information visit www.potato.org.uk

AHDB
The Agriculture and Horticulture Development Board became operational on 1 April 2008. It is a statutory levy-funded organisation with the duty to help improve the efficiency and competitiveness of various agriculture and horticulture sectors in the UK - meat and livestock (cattle, sheep and pigs) in England; commercial horticulture, milk and potatoes in Great Britain; cereals and oilseeds in the UK. Levies raised from each sector can only be used to the benefit of that specific sector, and the responsibility for setting and delivering the strategies to deploy the levy income is delegated to the boards of its six sector organisations: BPEX, DairyCo, EBLEX, Horticultural Development Company, HGCA and the Potato Council. For further information visit www.ahdb.org.uk


AHDB Organisation Design Shapes Up


Spotlight on World Food Day 2008


Sichuan Earthquake: $6 Billion Damage to Agriculture