Union Appeals to Dog Owners to Prevent Sheep Attacks
20/05/08
In the light of record numbers of attacks by dogs on sheep and lambs, NFU Scotland is appealing to walkers to keep their dogs under control when visiting the countryside.
NFU Scotland's Livestock Committee Chairman, Kelvin Pate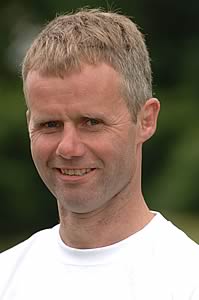 The call comes following the highest number of incidents ever recorded in the Pentlands and a devastating attack in Ayrshire in which nearly fifty lambs and ewes were killed causing terrible distress to the animals and the farmer, as well as significant and uninsurable financial losses.
NFU Scotland's Livestock Committee Chairman, Kelvin Pate said:
"The Scottish Outdoor Access Code states that you should not take a dog into a field where there are lambs, calves or other young animals. It is very important that people walking across farmland understand that farms are a place of work and that sheep and lambs are particularly vulnerable at this time of year.
"Even if a dog appears only to be 'playing' with a flock of sheep and not causing any obvious physical harm, the effects on a pregnant ewe may be lethal as ewes may miscarry if they are disturbed by dogs. As a natural defence mechanism a ewe will face up a dog to protect its lamb and a dog may misinterpret this as a sign that the sheep wants to play and this is when these dreadful incidents can occur.
"The recent cases we have seen are particularly acute and the distress caused to the sheep and farmers in question is clear. Farmers welcome people visiting the countryside to learn more about what happens on a farm and where their food comes from and I hope that people will bear in mind how important it is to behave appropriately when out and about on farmland."

NSA Young Shepherd of the Year Launched


New Manual Focuses on Improving Ewe Breeding


Easy Care Traits Available in Suffolks