19/03/08

SAC (Scottish Agricultural College) will be holding a Taster Day for potential students on Thursday 27th March 2008.

SAC's Ayr Campus at Auchincruive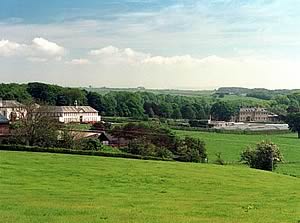 Following the success of last year, SAC Ayr will again be running a Taster Day at the end of March which will give an insight into life as a student at SAC. A range of information will be available for anyone interested in plants, animals, the countryside, science, conservation, sustainability and the environment.

The Taster Day provides an opportunity to try the SAC experience first-hand by taking part in a variety of practical sessions including woodland management, brewing & fermentation activities, looking at how good ice cream is and a seminar on animal welfare. Time is also available during the day to talk to staff about courses, view the campus facilities and learn a little about career opportunities.



SAC Sheep & Beef Specialist on the Up


Aberdeen-Angus Junior Showmanship Competition


Limousin Society Conducts Buyers' Survey of Over 1000 Bulls