NMR Buys UK Tag Company Nordic Star
07/09/07
Milk recording and dairy management company NMR has bought UK livestock eartag supply company Nordic Star following the retirement of founders Hans and Monica Ekerot.
Nordic Star's eartag range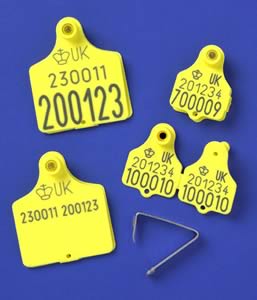 Daughter Helena Ekerot will continue to operate the day-to-day activities of the company that has now moved to the National Milk Laboratories site at Hillington, Glasgow.

NMR has worked closely with Nordic Star for the past three years and more than 20% of NMR customers use its tags. "The company is a good fit with NMR," says Iain Dunn who has taken on management responsibility of Nordic Star. "NMR, its subsidiary National Livestock Records and Nordic Star have direct contact with farmers and expertise in animal identification. Nordic Star specialises in dealing directly with the customer and prides itself in providing a high quality of service."

A special autumn offer on Nordic Star tags marks this change in ownership. Replacement tags ordered before December 2007 will cost £1.80 for NMR customers, providing an order for 50 or more pairs of cattle tags is placed at the same time.
For details visit: www.nordicstar.co.uk

Increase Your Black and White Profits!


Bullsemen.com Strengthens its Offering in New PLI Rankings


Online Offering Enhanced with New Holstein Sire Jesfa