New MLC Imports to Boost Meat Exports
10/01/07
TWO new members of MLC staff will be helping to spearhead a drive to export more red meat from Britain.
Caroline Fredj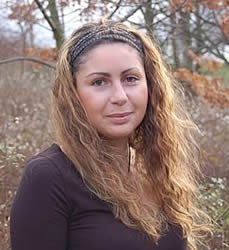 Caroline Fredj and Susanne Gedeon will both work alongside Meat and Livestock Commission (MLC) Export Manager Jean-Pierre Garnier to promote meat exports on behalf of the English Beef and Lamb Executive (EBLEX), British Pig Executive (BPEX) and Meat Promotion Wales (HCC).
Both have now taken up their posts as Assistant Export Managers.
Caroline, formerly with Unilever in its marketing department, comes from the Champagne region of France.
Susanne Gedeon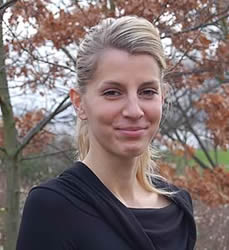 Susanne has joined the Export department from University in Cologne where she was studying languages.
Both speak several languages as well as English.
Jean-Pierre said: "Exports of red meat are becoming increasingly important to the industry and also increasingly popular in foreign markets. Caroline and Susanne will help us make the most of the opportunities available."

Prime Minister launches CLA's Just Ask campaign


Hill Sheep Sector Concern Over Prices


National Grid Hasn't Paid Pipeline Farmers