Carlisle Vet Elected President of BCVA
26/11/06
Carlisle vet Graham Brooks has been elected president of the British Cattle Veterinary Association.
Graham Brooks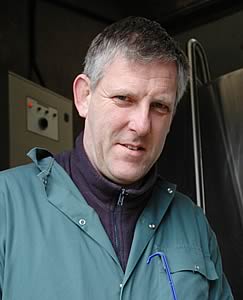 Mr Brooks, who has been with the Coomara Veterinary Practice at Carleton, Carlisle, for 23 years and has been its sole partner since 1999, took over the office at Saturday's BCVA annual congress in Southport.

He has been a member of the BCVA during his time in practice and he has been a member of the organisation's council since September 2001.

The BCVA which has just under 1,400 members, is the specialist division of the British Veterinary Association. Originally it was concerned with keeping vets up to date with advances in cattle practices but particularly since BSE and foot and mouth the BCVA has been involved in consultations with Defra on the health and welfare of cattle.

"It's an honour to be asked to take on the role and during my year in office I hope to be able to put something back into the profession," said Mr Brooks.

Mr Brooks, who holds a diploma in bovine reproduction, specialises in dairy and beef. His practice is 70 per cent farm work covering north Cumbria and the south of Scotland with the remainder dealing with horses and small animals.

Pneumonia Lung Damage Can Reduce Cattle Growth Rates


Restricted Pneumonia Management Options Now Put Emphasis On Early Planning


Must Be Return Ticket for Parish TB Testing Status