10/02/06
Dairy farmers will be offered practical solutions on how to get a fair deal in today's challenging environment at the Royal Association of British Dairy Farmers' National Dairy Conference to be staged at the Cheltenham and Gloucester Moat House Hotel, on Tuesday 7 and Wednesday 8 March.
Lord Bach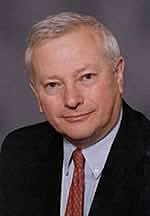 Key note speakers at the event, which is being sponsored by the Dairy Supply Chain Forum, include Minister for Sustainable Farming and Food, Lord Bach; Dairy UK chairman, the Rt Hon David Curry; NFU Dairy Board chairman, Gwyn Jones and former CLA president, Mark Hudson.
How to get the best from milk contracts, the latest animal and environmental issues together with TB control packages are on the agenda for debate along with issues surrounding the Office of Fair Trading and its position with regard to the dairy industry. The conference will also feature three dairy farmers, each operating contrasting systems, discussing how they are achieving success.
The University of Bristol's Emeritus Professor of Animal Husbandry, Prof John Webster will deliver the 2006 Geoffrey Alderman Memorial Lecture sponsored by the British Institute of Agricultural Consultants. His paper is entitled "Cows for All Seasons".
"This year's conference is focused on informing all progressive dairy farmers how they can secure a fairer deal for their businesses in an environment which is becoming increasingly challenging by the day," explains RABDF's chief executive, Nick Everington. "The event will also provide a valuable discussion forum for producers in which to generate ideas and new thinking towards building a sustainable and profitable farming business."
For further information contact 0845 458 2711.

Nominations sought for RABDF Princess Royal Award


TB measures too little, too late - RABDF


Grassland management innovator receives RABDF Princess Royal Award