Police and CLA Blast Government's Wildlife Inspectors Plan
08/12/05
Government plans to extend the powers of wildlife inspectors have been roundly criticized by the police as well as organisations representing landowners, such as the Country Land and Business Association (CLA).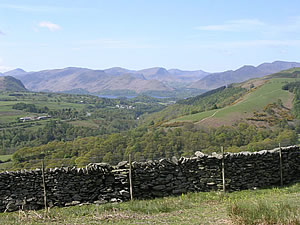 Under the Government's Natural Environment and Rural Communities Bill currently in the House of Lords, wildlife inspectors will gain powers significantly greater than those held by police officers, including powers that the police say they badly need.

For example, under the protection of Badgers Act 1992, the police only have the power to stop and search and there is no power to enter premises. However, under this Bill it is proposed that wildlife inspectors will have the power to do so, even if they do not suspect that a crime has been committed.

Despite call by Jim Knight MP, the Rural Affairs minister, that the police should investigate wild life crimes, it is feared that the new powers for wildlife inspectors will mean that it will be nearly impossible for the police to continue to lead in this area. If the Bill goes through, the police are concerned that the public will see wildlife inspectors and not the police as the option of first choice in reporting such crimes, arguably a back wards step for all.

The CLA has expressed its unhappiness that there was no prior consultation by DEFRA on this proposal.

Richard Brunstrom, Chief Constable of North Wales and wildlife crime spokesperson for the Association of Police Chief Constables said: "ACPO has confirmed that the police are concerned by the current drafting of the Bill, which will lead to confusion over their role in tackling wildlife crime. Discussions are ongoing to resolve this issue".

David Fursdon, CLA President said : "Naturally, we condemn wildlife crime in any form, but it is an emotive issue and individuals who are accused of a wildlife offence risk a far greater degree of publicity and opprobrium than people accused of crimes which are considered equivalent in terms of the sentencing powers available. As such we believe that suspicions of wildlife crimes should be investigated by a body which has an accepted system of checks and balances and in whom those likely to be affected have confidence."

Don't Destroy Rainforests To Grow Biofuels Warns CLA


Wildlife on the up at Hall Hill Farm


New Snares Code Of Practice Emphasises Animal Welfare