Anaerobic Specialist Joins Renewables Team
2010-10-27
George F. White has announced that Rachel Fisher will be joining its rapidly expanding Renewables Team as Graduate Surveyor and Project Manager for gfw-Renewables. She brings with her extremely specialist knowledge of Anaerobic Digestion, the process of creating energy from organic matter.
Rachel Fisher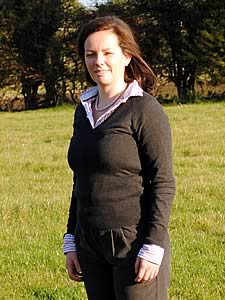 Rachel, a farmer's daughter from Lincolnshire has always been interested in rural issues. She has a Geography Degree from Liverpool University and a MSc. in Real Estate from the University of Reading. Since graduating she has been specialising in renewable energy and worked for Renewable Zufunkt Ltd which manufactured Biogas Plants for the UK Agricultural sector .
With green energy expected to be one of the leading business sectors in the North East and the UK as a whole, the company's specialist division gfw-Renewables, has been inundated with enquiries. It provides independent advice and help to landlords on how they can benefit from green energy projects both as an extra income stream and as way of having energy independence.
In her previous role, Rachel acted as the link between corporate management , local planning authorities and environmental consultants and was responsible for ensuring that all renewables projects were delivered on time and on budget. She is now looking forward to sharing her in depth knowledge of Anaerobic Digestion with both clients and colleagues: "I will be using my experience of the green energy sector to work with farmers in the region developing renewable projects that are already in progress and helping those with no previous experience to start producing renewable energy."
Partner Louis Fell said: "We are delighted that Rachel has joined this expanding division. Anaerobic digestion is an area that we know will be of increasing importance for our clients so her extensive knowledge of this area will be invaluable in assisting them on these projects."

For further information on Renewable Energy Projects please visit www.gfwrenewables.com or telephone the Shiptonthorpe office on Tel.01430 876010.

Government Spending Review Comment from Jayne Carrick


Online NVZ Guide Provides Timely Assistance for Farmers


National Park Waxcap Survey