Land Agent Julie Attends Keynote Agricultural Course
2010-03-09
Julie Liddle, a director of Carlisle-based land agents and chartered surveyors H&H Bowe, has taken part in the prestigious Advanced Business Management Course run by the Worshipful Company of Farmers.
Julie Liddle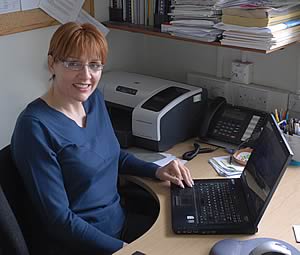 Entry for the three week annual course run by the historic organisation is rigorous with applicants from across the globe undertaking a selection process involving interview for one of only 20 places.
The residential course held at the Royal Agricultural College, Cirencester, was addressed by leading figures in the agricultural and food industries in a packed programme of seminars. It also involved business case studies and group discussion.
Julie, a director of the H&H Group subsidiary since 2006 who specialises in planning and development, said: "The course, which was intense throughout the three-week period, covered many aspects of food and farming with its speakers bringing expert knowledge and opinions from worldwide experiences.
I personally drew a great deal from this and also found the three case studies we undertook extremely useful. Through the course I have also made good contacts with those involved with the industry both in the UK and abroad and it is part of the course tradition that we maintain these links on an annual basis," she added.
A farmer's daughter from County Durham, Julie joined the company in 2000 and is a qualified chartered surveyor and Fellow of the Central Association of Agricultural Valuers (CAAV).
She has degrees in environmental land management and rural enterprise and land management and a masters degree in advanced commercial property law.
Her professional work covers most areas of land agency, as with other members of the expanding H&H Bowe team, but she has specialised with particular emphasis on planning matters, negotiating land sale agreements with property developers throughout the north of England and further afield as the company extends its client base geographically.

A New Farm Shop – Eggsactly What Belford Needs


Farmers Find Their Silver Lining


HSBC Appoints New Head of Agriculture