26/01/09
An ethos centred on change has been adopted by Yorkshire Dales farmer Steven Crabtree as he stands for election in the Bradford-based British Wool Marketing Board (BWMB) elections.
Steven Crabtree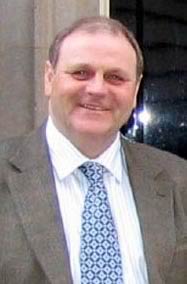 Mr Crabtree, 51, who farms at Bolton Park Farm, Bolton Abbey, Skipton, said: "I have never been frightened of change in our business - in fact, I class it as a challenge. This is the ethos I want to adopt if elected.

"Wool haulage charges are critical, especially for small producers. One way forward could be the establishment of local collection centres in order to reduce the overall cost to all concerned.

"One thing is for certain - short-term solutions selling wool at enhanced values to foreign buyers are not an option.

"I can't promise members a higher price for their wool, but I can promise them that I will be asking questions about how things are done and structured. I am sure cost savings will lead to better returns, alternative uses of wool and higher profile, more positive publicity.

"There can be no doubt that wool, having a zero carbon footprint and being environmentally friendly, must have a secure place in the future.

"I recognise the need for some change at the BWMB, including more transparency, but this should not be at the expense of the board - and consequently lead to its demise. We are a much stronger marketing body together than as individuals."

Mr Crabtree is no stranger to service in the rural and agricultural world – he is a champion of Uplands farming in particular.

He is a past chairman of both the North-East Tenant Farmers Association and Skipton Mule Sheep Breeders Association. He also served on the northern area committee of the National Sheep Association.

Mr Crabtree currently sits on the Yorkshire Agricultural Society Council and last year served as chairman of Food and Farming for REAL, which acted as a true showcase for Uplands farming.

Centred around the annual Kilnsey Show, near Skipton, the pioneering initiative shone the spotlight on the vital role and positive contribution hill farming communities make to modern-day life.

Mr Crabtree said: "It did such a great deal to raise across-the-board perceptions of the importance of the Uplands and all the different areas to which hill farming communities contribute - from the view you see to the food on your plate.

"It also helped raise the government's awareness of increasing rural poverty, an issue of which we must never lose sight."

Mr Crabtree farms 1,100 acres of mainly Severely Disadvantaged Area (SDA) land, running 120 suckler cows and 1,200 sheep as a tenant of the Duke of Devonshire's estate.

He adopted a number of environmental schemes soon after their launch, including being accepted for both the Entry Level Stewardship (ELS) and Higher Level Stewardship (HLS) schemes.

Three years ago, he diversified by launching Bolton Abbey Foods, selling the farm's own beef, lamb and pork products to the catering trade, at farmers markets and also on the internet though an e-commerce website.

Mr Crabtree is seeking to represent the BWMB's Northern England region, which covers an area taking in East, North & West Yorkshire, Lancashire, Cumberland, Westmoreland, Durham and Northumberland.

Two other candidates from Northumberland are also contesting the seat. Voting papers will be sent to registered wool producers on January 27 and must be returned by Tuesday, February 17. The successful candidate will serve for three years from April 1.

EBLEX Flock Analyses Highlight Improvement Priorities


Suffolk Breeder in Last Four of BBC's Eurovision Contest


SAC Issues Acute Liver Fluke Alert