PelGar Publishes New Rodenticide and Insecticide Catalogue
18/12/08
PelGar International has published a new catalogue which for the first time features the company's entire portfolio – including all its rodenticide and insecticide products.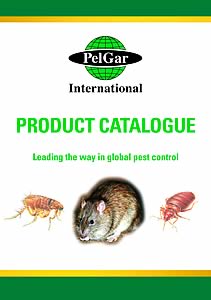 "While our Roban and Rodex rodent baits are well known within the farming sector – our insecticide products are less so," explains PelGar's UK sales and marketing manager Nic Blaszkowicz.

"But products such Stingray and Vulcan fly spray are very effective against important agricultural pests such as poultry red mite and the midges that carry the Bluetongue virus.

"The new catalogue highlights the wide range of innovative products we now manufacture and distribute from our premises in Hampshire."

Presented on a one-product-per-page basis, the booklet offers useful information on each formulation, including the active ingredient, and outlines the situations where the product should be used. There is also a page which advises on best practice for applying insecticide sprays to ensure the greatest effect on the target pest.

Call PelGar International on tel: 01420 80744 or email nicholas@pelgar.co.uk for a free copy.

TB Increase Puts Pressure on Dairy Beef Calf Supplies


Latest Pneumonia Studies Confirm Value of Batch Treatment


EU Allow Preemptive Vaccination Against Bluetongue