2009 Semex Dairy Conference - Changing Channels
26/11/08
Headline speaker Jim Paice MP, Shadow Secretary for Agriculture and Rural Affairs, will be stepping up to the podium at the 2009 Semex Dairy Conference to take a candid look at current agricultural policy in the midst of the most turbulent year in recent history for global dairy markets.
Jim Paice MP, Shadow Minister for Agriculture
and Rural Affairs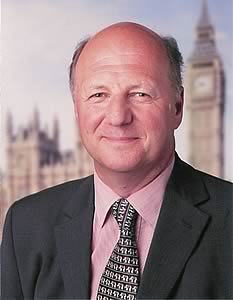 The 2009 Semex Dairy Conference – Changing Channels will examine the factors that have led to shifting global demand for dairy products, fluctuating energy costs and volatile commodity prices, and look at how these are likely to impact on the UK dairy market over the coming year.

Taking place in Glasgow from Sunday 11th – Tuesday 13th January 2009, the Conference provides an ideal forum for attending delegates to discuss workable, practical solutions for their businesses with the aim of increasing profitability. Chairing this year's proceedings is leading dairy producer Mick Gould, who has received world-wide recognition for his 220-strong Woodmarsh pedigree Holstein herd. Amongst the 15 speakers lined up at the Conference include Tim Bennett, chairman of DairyCo and Joanne Denney-Finch, chief executive of IGD, the research organisation for the development of the food and grocery sector.

Jim Paice MP will cover topics such as CAP and WTO developments, food security and environmental issues, and will present his views on how policy can be best shaped to allow for growth of the UK dairy sector within the context of freer market conditions. Tim Bennett of DairyCo will analyse the changing structure of the UK dairy industry and discuss ways in which production efficiency can be maximised. He will also comment on current research and development programmes aimed at securing the UK's place at the top of the global dairy league. Joanne Denney-Finch of IGD will examine consumer and retail trends in dairy products, and advise on how fragile consumer confidence can be rebuilt and a more sustainable dairy chain achieved.

Gordon Miller, Managing Director for Semex UK, commented on the aims of the Conference, "We recognise that it's a big investment for farmers to take a few days out of their busy working schedule to attend the Conference and in return we give them access to truly innovative and helpful farming insights. There are certainly some challenges ahead, however the long-term outlook for the industry is positive. The reality is that farmers can't influence global factors which are driving farm gate prices, but there are elements that can be controlled, such as cost-saving initiatives and genetic selection for improved productivity. Our aim is to identify real opportunities for farmers to increase business profitability and with such a varied and experienced line up of speakers, we are confident that delegates will glean some valuable take-home messages."

Taking a global view, Semex will bring a range of international speakers to the table, including Semex Alliance's International Sales Director for Asia, Sam Mitra. Sam is ideally placed to comment on the demand for milk produce in emerging markets, and examine ways in which confidence can be rebuilt following the recent milk powder scandal in China. Senior geneticist for Semex Alliance Dr Jaques Chennais, will be providing an update on the biggest breeding development in recent years – Genomics, and looking at how this DNA information will help farmers make more effective breeding choices.

Tom Clinton, a leading producer and former president of the Irish Farming Association (IFA) with farming interests in Ireland, the USA and New Zealand, will discuss global and local sustainability, and the pioneer of the first-ever Californian mega dairy business Doug Maddox will brave the colder climes of Glasgow to share his experience of building up a dairy empire of 4,500 cows. Other speakers include industry commentator Ian Potter, leading nutritionist Paul Findlay and vet Rob George, along with some of the UK's most talented dairy farmers. Highlights include the Semex-sponsored Holstein UK President's Medal Award Ceremony, which recognises the 'Dairy Industry Young Achiever of the Year', along with lively and interactive debate sessions throughout.
For further details on the Conference and booking information, contact Semex's Helen Miller on 01292 671525.

Producers Saving Thousands with Semex ai24


Commercial Dairy Goat Farming: a High Risk Opportunity?


NMR Text Brings Milk Results to Attention