29/07/08
Organic livestock producers in northern England have been invited to join a new marketing scheme, which aims to bring increased stability and minimise the number of organically reared animals sold at conventional prices.
Nick White, director of Agri-Connect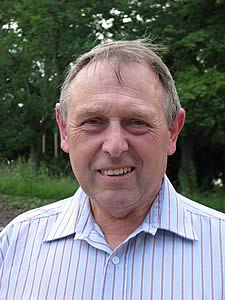 The Agri-Connect Organics (ACO) scheme will be linked to Graig Producers (GP), which has more than 500 members, says ACO director, Nick White.

Like GP, Agri-Connect Organics is a registered limited company that operates in the same way as a co-operative. Full members pay an annual fee of £50, plus a one-off capitalisation loan of £90. They will also be asked to buy one share in the company, priced at £10. ACO will charge a 2% commission on sales, but members will receive an annual bonus.

Mr White says trading can take place immediately. Members will be asked to commit a set number of beef cattle and sheep for the 12 months ahead.

"We would like to have 200-250 members in northern England," says Mr White. "There is strength in numbers, and we believe that linking to GP will allow us to market organic livestock when they are in peak condition, and achieve fairer prices in the long term."

Other benefits of ACO scheme membership include bulk ordering of inputs and a store marketing service, as well as opportunities to attend networking meetings and specialised training, adds Mr White.

Anyone who wishes to sign up for the scheme or register an interest should contact Nick White on 01748 831910 or e-mail info@ruralbusinessconsulting.co.uk Members who join before 31 August, 2008 will benefit from a discounted fee, offering a £50 saving.
More information about the Graig Producers can be found on the website, www.graigproducers.co.uk

Livestock Transport Under Threat Again


Fertiliser Profits Hike Infuriates Farmers


Farmers Must Be Allowed to Raise their Output