Jim Bloom Elected British Limousin Cattle Society Chairman
18/07/08
Yorkshire based breeder Jim Bloom is the new Chairman of the British Limousin Cattle Society (BLCS) following the Society's Annual General Meeting held in Harrogate last week. He takes over from Aled Edwards who had served as Chairman for the past four years.
Jim Bloom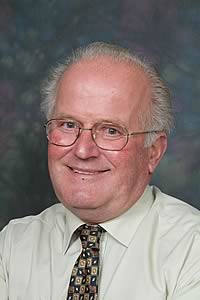 From producing commercial cattle, Jim Bloom joined the BLCS in 1985 when he established the Scorboro pedigree herd at Decoy Farm, Scorborough, Driffield. Since that time he has met with considerable herd success including having bred and exhibited a Carlisle Show & Sale Champion, a Reserve Supreme Champion at the Royal Show, and having sold bulls at Carlisle to over five figures. The Scorboro herd presently has approximately 40 breeding females.
First elected as a Council member in 2005, Jim Bloom has served two years as the Society's Technical Chairman and has been Vice Chairman over the last twelve months. Jim Bloom brings a wealth of experience in hands-on farming, cattle breeding and business knowledge to the Chairmanship of what is the United Kingdom's largest beef breed Society.
Commenting on his election as Chairman, Jim Bloom said: "It is a great honour to be elected the 13th Chairman of the Society. In only 37 years since importation, the Limousin breed has grown to the remarkable position of being the number one breed in the country with a 34% market share of the UK's national beef herd."
"As Chairman I aim to ensure that the Society builds on this progress and continues to be focused on breed improvement and the provision of animals that meet the requirements of commercial beef producers, finishers, processors and retailers."
"With a firm eye on the market place, the Society will continue to invest heavily in new initiatives and innovative technologies to achieve these aims."
In business, Jim Bloom served as the Chairman of Cranswick plc between 1991 and 2004. Cranswick was formed by a small group of East Riding farmers in the early 1970's to produce pig feed. From that base, and employing five people, Cranswick has grown and diversified with its activities having been extended from its agricultural base into the food and pet sectors. In 2008, it now employs over 5000 people at 16 locations with a turnover approaching £600 Million.
Peter Kirton who runs the Ashledge pedigree herd at Severn Lodge Farm, Buttonbridge Lane, Kinlet, Bewdley, Worcs takes office as the British Limousin Cattle Society's newly elected Vice Chairman, whilst Roger Hazard of the Mereside herd, Saltby Heath Farm, Skillington, Grantham, Lincs, commenced a two year term of office as the newly elected BLCS Honorary President.

Finishers Urged Not to Fall for Cattle Price Fall Trick


Bull Semen Blunder Costs £67,000


New Charolais President Calls for UK Beef Health Policy